In the interest of full disclosure, OMAAT earns a referral bonus for anyone that's approved through some of the below links. These are the best publicly available offers that we have found for each card. Opinions expressed here are the author's alone, not those of the bank, credit card issuer, airlines or hotel chain, and have not been reviewed, approved or otherwise endorsed by any of these entities. Please check out my advertiser policy for further details about our partners, and thanks for your support!
Update: These offers for the Southwest Rapid Rewards® Plus Credit Card, the Southwest Rapid Rewards® Premier Credit Card and the Southwest Rapid Rewards® Priority Card have expired. Learn more about the current offers here.
---
In early May, Chase and Southwest Airlines introduced new limited time welcome bonuses on the Southwest Visa Cards. If you've been considering one of these offers but haven't yet applied, this is a reminder that these offers expire tomorrow, June 10, 2019.
So you have just one day remaining to take advantage of these excellent offers. Here's a recap of what you need to know about them:
Southwest Credit Card 60K bonuses
All three personal versions of the Southwest Visa — the Southwest Rapid Rewards® Plus Credit Card, Southwest Rapid Rewards® Premier Credit Card, and Southwest Rapid Rewards® Priority Card — are offering bonuses of 60,000 Southwest Airlines Rapid Rewards points after spending $2,000 within three months.
This is an exceptional welcome bonus. Typically 60,000 point bonuses are as good as they get from Southwest, though when we see bonuses this big they usually have significant spend requirements ($10,000+), so needing to spend just $2,000 to unlock the bonus on this card is the best I recall seeing.
Southwest says that the average one-way lowest fare on Southwest Airlines can be redeemed using only 7,500 points, so that means a new cardmember could fly eight times one-way or four times roundtrip using the points from one of these offers alone. That are potentially ways to get even more value, as I'll discuss below.
The differences between the Southwest Credit Cards
The welcome bonuses on all three of these cards are the same, though the annual fees range from $69 to $149. The temptation might be to go for the card with the lowest annual fee, though as I'll explain below, the premium cards can represent a much better value.
What are the differences between these three Southwest credit cards?
What all three Southwest Airlines Visas have in common
All three versions of this card offer the same points for spending:
You earn 2x Rapid Rewards points for every dollar spent on Southwest flights and on hotel and rental car partners
You earn 1x Rapid Rewards points on all other purchases
The Southwest Visas are contactless, so you can make purchases at eligible retailers without even having to slide your card
Southwest Credit Card annual fees
The three personal Southwest Visa all have different annual fees, as follows:
Southwest Airlines credit card anniversary bonus points
As an incentive to hold onto the Southwest Visa, you earn a certain number of anniversary bonus points every year (this happens every 12 billing cycles after you open your card):
I'll talk more about the value of Southwest Airlines points below, but as a general rule of thumb, you can expect that points can be redeemed for ~1.3 cents towards the cost of a ticket. To crunch the numbers further:
On the $69 annual fee Plus Card you're earning $39 worth of points ($30 less than the annual fee)
On the $99 annual fee Premier Card you're earning $78 worth of points ($21 less than the annual fee)
On the $149 annual fee Priority Card you're earning $98 worth of points ($51 less than the annual fee)
No foreign transaction fees on Southwest Premier & Priority
While the Southwest Plus Card has 3% foreign transaction fees, both the Southwest Premier and Southwest Priority have no foreign transaction fees, making them a good option for international travel.
Southwest Priority Visa Card benefits
While the benefits on the Plus and Premier cards are similar aside from the anniversary bonuses and foreign transactions fees, I wanted to talk about the Priority Card, which is what I recommend people apply for.
That's the most premium version of the card and has a $149 annual fee. Is the incremental annual fee worth it over the Plus and Premier versions, which have annual fees that are $50 and $80 lower?
This card offers three further perks that almost seem too good to be true, and in my opinion, more than justify the incremental annual fee.
Southwest Priority Card $75 annual travel credit
The Southwest Priority Visa Card offers a $75 travel credit every anniversary year, starting your first year (so this isn't based on the calendar year, but rather is based on every 12 billing cycles.
This can be applied towards any Southwest flight purchase, so the only thing excluded is inflight drink and wifi purchases, as well as upgraded boardings.
The statement credit should post to your account the same day that the eligible purchase posts to your account.
If you spend at least $75 per year on Southwest then this credit should be worth face value. As far as I'm concerned, that lowers the real "out of pocket" on this card from $149 per year to $74 per year.
Upgraded boarding on Southwest Airlines
Just for having the Southwest Card you get four upgraded boardings per anniversary year, when available.
You'll be reimbursed for the purchase of up to four upgraded boardings in positions A1-15. This can be purchased at the departure gate or ticket counter on the day of travel. You can use this on four different occasions, or if you prefer you can use them on a single flight (if you're traveling with three others).
It can take up to eight weeks for these to be reimbursed, though typically you'll find it posts faster than that.
The price of upgraded boardings varies by flight, so it's hard to put a dollar value on this benefit.
Southwest Priority Card savings on inflight drink and wifi purchases
The Southwest Priority Visa Card offers 20% savings on inflight drink and wifi purchases. Just make the purchase with your card, and you'll automatically get a statement credit for 20% within one to two billing cycles.
The Southwest Priority Card more than pays for itself
If you fly Southwest with any frequency (even once per year), the Priority Card is a no brainer. Every anniversary year you're getting a $75 Southwest Airlines travel credit, plus 7,500 points, which I value at close to $100.
That's $175 of value right there on a card with a $149 annual fee. That's not even accounting for the upgraded boardings and the inflight savings.
How Southwest Airlines Companion Pass works
One of the best values in travel is the Southwest Airlines Companion Pass, and getting one of these cards will get you over half way to earning it.
For those of you not familiar with Southwest's Companion Pass, it allows someone else to travel with you for the entire year. You still have to pay the taxes on their ticket, but the Companion Pass is valid on both award and revenue tickets. You can change your designated companion three times in a year, so you can potentially even use this for different people.
You can even use your Companion Pass to fly Southwest to Hawaii!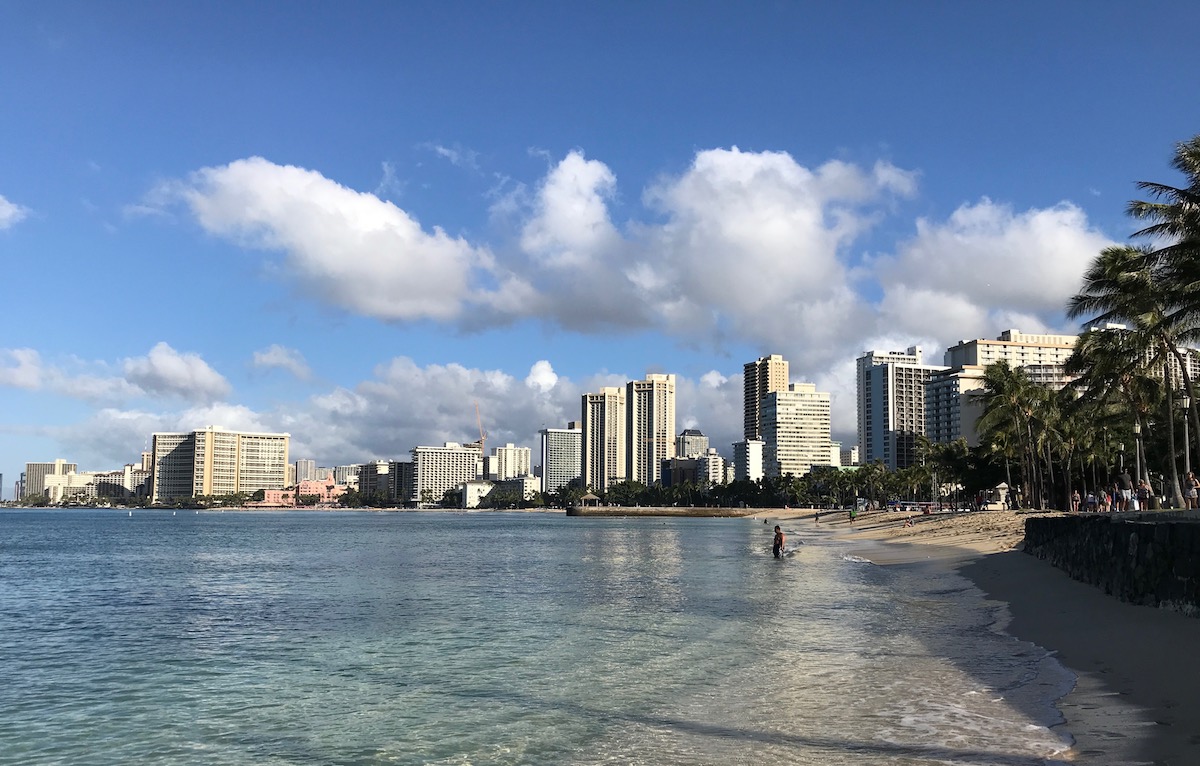 This is an outrageously good deal, and requires accruing 110,000 Rapid Rewards points in a calendar year (only certain types of points accrual qualify, and points earned with Southwest credit cards are among those).
How much are Rapid Rewards points worth?
Southwest Airlines Rapid Rewards is a revenue-based program, meaning that the number of points required for an award redemption is directly tied to how much a ticket would cost in cash.
As a general rule of thumb:
Southwest Airlines Wanna Get Away fares cost 76-78 points per dollar
Southwest Airlines Anytime fares cost 78 points per dollar
Business Select fares cost 78 points per dollar
Those are general guidelines, though you will notice some variations. In other words, if redeeming for Wanna Get Away fares (which I'd recommend, since they're the best deal), you can generally expect to get about 1.3 cents of value per Rapid Rewards point.
There are some further things to keep in mind when redeeming points on Southwest Airlines:
You can change your Southwest Airlines tickets for free
Many airlines have increased the change and cancelation fees on award tickets as a money-grab, while Southwest Airlines charges no change fees. So if you want to change your ticket last minute (or apply it to a future ticket), you can apply that value forward. That's awesome.
What I often do is book a Southwest Airlines award ticket as a backup option if I'm hoping for another flight to open up, because I can always cancel it if need be.
Two free checked bags are included with every Southwest Airlines ticket
Southwest is known for offering free checked bags, as you get two free checked bags on all itineraries. Yes, this even includes Rapid Rewards redemptions!
Southwest Airlines offers free snacks & soft drinks
Unlike other airlines, Southwest Airlines doesn't charge for snacks (they don't even sell any snacks, everything is free), and soft drinks are free. The only thing onboard you can pay for is wifi and alcohol, and the Priority Card even offers savings on those purchases.
Southwest Airlines doesn't charge for seat assignments
While a lot of airlines will charge for seat assignments, Southwest has a completely different system. They have open seating, so the seat you get depends on how early you check-in.
Just check-in online as close to 24 hours as possible and you should have a pretty good boarding "position." Best of all, use your upgraded boardings from the Priority Card, and you could get an even better position.
Rapid Rewards points don't expire as long as account is open
It's that simple — as long as your account is open your points don't expire.
Eligibility for the Southwest credit card
If you're considering applying for a Southwest Visa, note that all three versions of the card are subject to Chase's 5/24 rule. This means that you typically won't be approved if you've opened five or more new card accounts in the past 24 months (there are some exclusions, like many business credit cards).
Furthermore, any personal Southwest Visa is not available to you if you are:
A current cardmember of any Southwest Visa Card
A previous cardmember of any Southwest Visa Card who received a new cardmember bonus within the last 24 months
This doesn't apply to the business version of the card, but rather only the personal version.
The Southwest Business credit card 60K bonus
While the above offers on personal cards are new, it's worth noting that the Southwest Rapid Rewards® Premier Business Credit Card also has an increased welcome bonus of 60,000 Rapid Rewards points after spending $3,000 within three months.
That's an excellent offer as well. As you can see above based on the eligibility requirements, you can actually get the business and personal version of the card, and then you'd be looking at 120,000+ Rapid Rewards points, which is more than enough to earn the Companion Pass.
In the meantime Southwest has also introduced another business card, the Southwest Performance Card.
Bottom line
These 60K point bonuses on the Plus Card, Premier Card, and Priority Card are among the best we've seen. What's particularly exciting here is how low the spend requirements are to unlock the bonuses.
If you don't yet have a Southwest Airlines credit card, this is a great time to apply. Personally, I think the $149 annual fee Priority Card is a no brainer, given the extra perks it offers.
If you want to earn Southwest Companion Pass quickly, consider picking up the Southwest Premier Business Card, and upon completing minimum spend you'll have the Companion Pass.
Even if you're not a frequent Southwest Airlines flyer, it's so useful to have Rapid Rewards points, given that the airline has no change fees, offers free checked bags, etc.
If you've been considering one of these bonuses but haven't yet applied, you have just one day left to do so.
Which Southwest Visa offer are you applying for?