Qatar Airways' Qsuites debuted between Doha and London Heathrow, as of June 23, 2017. Since then they've also started offering them between Doha and Paris, as of September 23, 2017, between Doha and New York JFK, as of December 16, 2017, between Doha and Washington Dulles, as of January 16, 2018, and between Doha and Seoul Incheon, as of January 22, 2018. The airline also plans to offer Qsuites between Doha and Chicago as of April 1, 2018.
On top of that, Qatar Airways now also has their first A350-900 and A350-1000 with Qsuites, so the number of planes with Qsuites should be increasing nicely over the coming months. I had the chance to fly Qsuites from New York to Doha in January, and was blown away by what a good product it is. This truly is the world's best business class, by a long shot.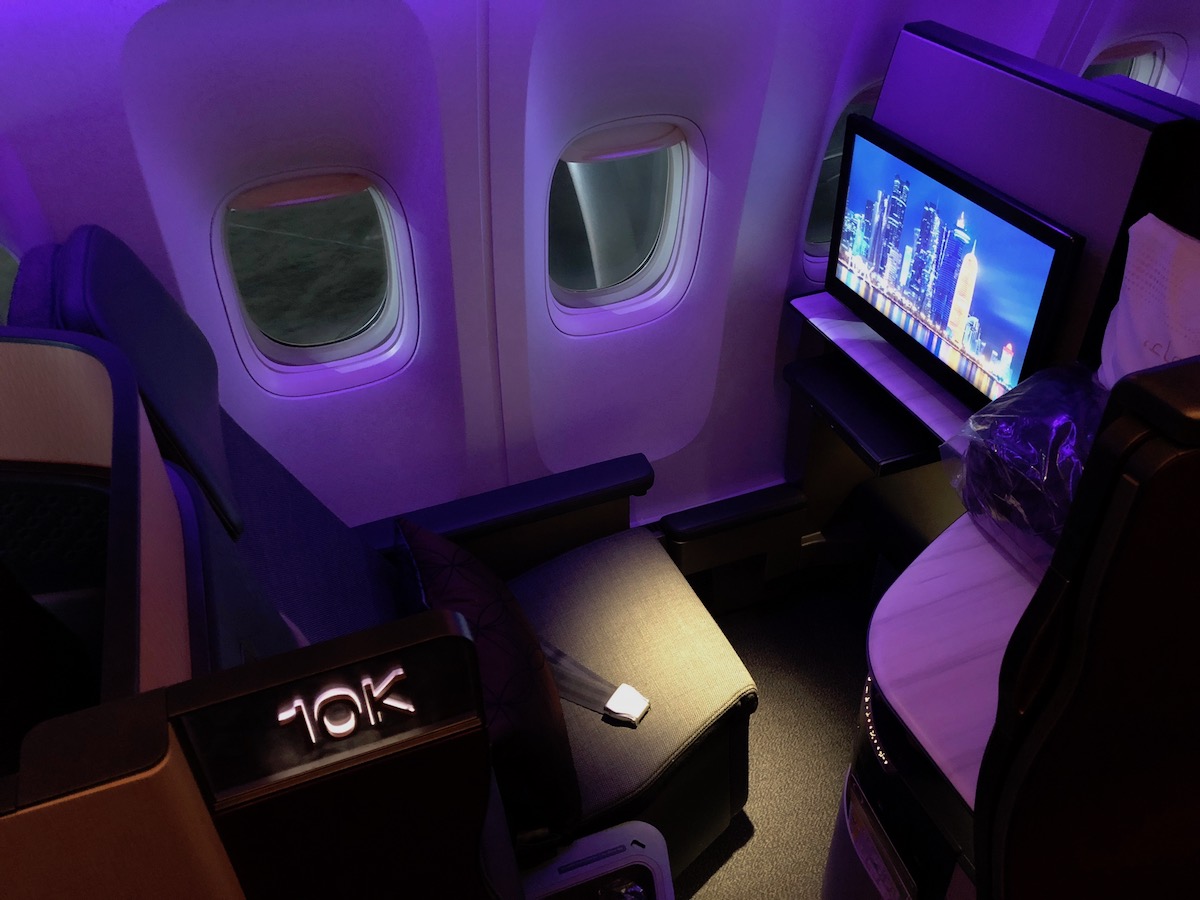 With Qatar Airways taking delivery of several A350s over the coming months, the airline has just revealed one of their first A350 routes to get Qsuites.
Qatar Airways will offer Qsuites between Doha and Frankfurt as of May 1, 2018. The airline presently operates twice daily Boeing 777-300ER flights (featuring their old business class), though as of May one of the daily flights will be operated by an A350-900 with Qsuites. Specifically, the following frequency will feature Qsuites:
QR67 Doha to Frankfurt departing 7:45AM arriving 1:20PM
QR68 Frankfurt to Doha departing 5:35PM arriving 12:35AM (+1 day)
It's interesting to see Frankfurt be one of the first destinations to get an A350-900 with Qsuites. In 2015, Frankfurt was the first destination to get service by the A350-900 (Qatar Airways was the launch customer for the plane, so it was quite literally the first destination to get A350 service).
In case you do plan on taking this Frankfurt to Doha flight, there's always a chance that there's a schedule change. Qatar Airways has been doing a fairly good job managing expectations when it comes to Qsuites routes, though you never know.
JT Genter at The Points Guy notes that Berlin and Munich will also receive Qsuites by the end of summer, though no exact schedule has been loaded for that yet.
Not only does Qatar Airways have excellent paid business class fares, but they have a significant amount of business class award availability between Doha and Frankfurt, so you should have no trouble finding award seats on this flight.
Anyone plan to fly Qsuites to/from Frankfurt?