In May 2014 Qatar Airways launched an all business class flight between Doha and London.
The flight was marketed as "Business One," and was operated by an Airbus A319LR featuring a total of 40 fully flat business class seats, spread across 10 rows in a 2-2 configuration.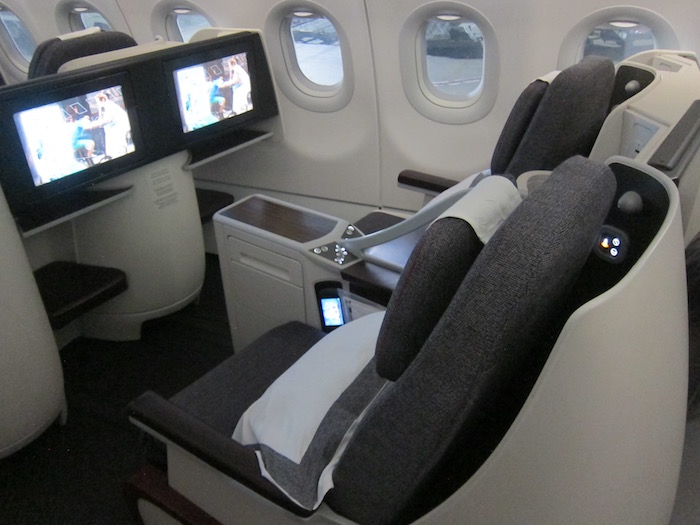 I guess the flight was the closest thing to British Airways' "Club World London City" service, where they operate an all business class A318 between New York JFK and London City Airport.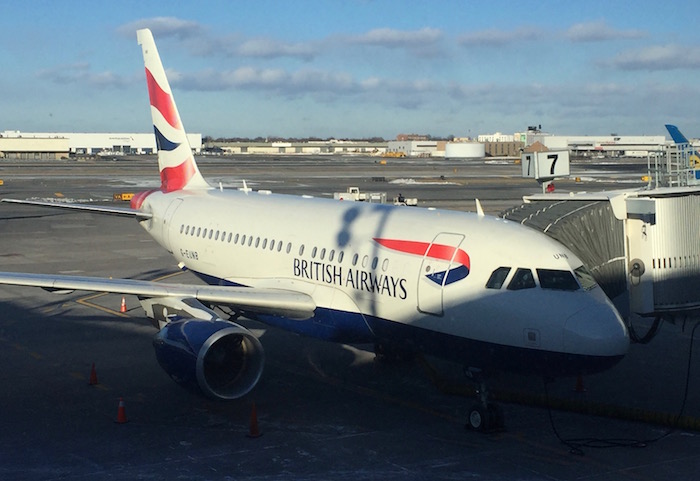 Qatar Airways' all business class A319 flight lasted for a bit over a year, and was eventually discontinued in October 2015. Ultimately it was my understanding that they weren't actually planning on keeping that route around for a long time. The route was operated as a way for Qatar Airways to preserve their slots at London Heathrow, while they had a shortage of bigger aircraft able to operate the route.
Qatar Airways kept the plane after the service was discontinued, and it's my understanding that they used the plane for a combination of routes to Saudi Arabia, as well as some charter flights.
Well, it looks like Qatar's all business class A319 is re-entering commercial service on a route that many may find useful. Per @airlineroute, Qatar Airways will operate their all-premium A319 aircraft between Doha and Dubai through January 27, 2017. Emirates recently announced they're launching A380 service between Dubai and Doha, so perhaps Qatar's response is to introduce the lowest capacity plane in the market? 😉
The aircraft will operate the route daily for the following flight:
QR1016 Doha to Dubai departing 1:00PM arriving 3:10PM
QR1017 Dubai to Doha departing 4:30PM arriving 4:40PM
However, the plane won't operate the route from November 13 through November 16. Starting in December we'll also see a second daily flight added on some dates.
Now, ultimately there's nothing that's going to be that special about these flights, other than the novelty factor. Based on looking at the seatmaps, most of these flights have just a few people booked on them, so you may very well have more crew than passengers on many of these flights.
Qatar Airways' first class service (business class seats are marketed as first class in this market) is exceptional, despite the short 40 minute flight time.
On top of that, those booked in first class get access to Qatar Airways' Al Safwa First Class Lounge, which is great.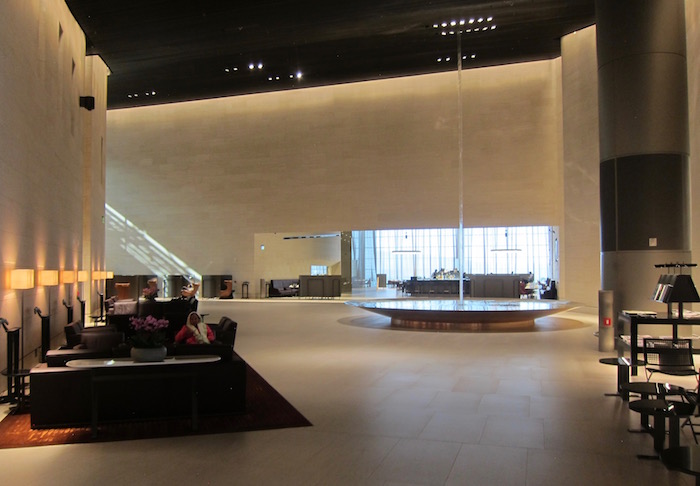 Qatar Airways' Al Safwa First Class Lounge
So if you are planning on traveling in this market in first class and have a flexible schedule, maybe it's worth adjusting your schedule slightly to take this flight for the novelty.
Anyone plan on flying one of Qatar's A319LR aircraft between Doha and Dubai?