In the interest of full disclosure, OMAAT earns a referral bonus for anyone that's approved through some of the below links. These are the best publicly available offers that we have found for each card. Opinions expressed here are the author's alone, not those of the bank, credit card issuer, airlines or hotel chain, and have not been reviewed, approved or otherwise endorsed by any of these entities. Please check out my advertiser policy for further details about our partners, and thanks for your support!
Update: These offers for the Barclaycard Arrival Plus® World Elite MasterCard® and the Citi Prestige® Card have expired. Learn more about the current offers here.
---
It's only in the past few years that premium credit cards without foreign transaction fees have become the norm rather than the exception. For a long time I was thrilled to have a card that didn't charge me ~3% just for making a purchase abroad, but nowadays I can be much more selective. When I'm traveling abroad I'm not only looking to avoid fees, but I'm also looking to maximize my points and get as much travel protection as possible.
With that in mind, I figured I'd share five things to consider when choosing a credit card without foreign transaction fees.
Are you using a Mastercard?
People assume that all cards without foreign transaction fees will get you the same conversion rate. That's not the case. While the foreign transaction "junk" fee as such is waived, not all processors use the same conversion rates.
As I've explained in a previous post, typically Mastercard has the best exchange rates, often significantly lower than what's offered by Visa. Rumor has it that the reason for this discrepancy is as follows:
Visa guarantees the exchange rate the day you make the purchase, but has a built in cushion since the transaction typically only posts a couple of days later, so exchange rates could change, meaning there's some risk for Visa
MasterCard charges the exchange rate the day the transaction posts (often a couple of days after the transaction), so since they're charging whatever the rate is, the cushion is much smaller
The point is, the conversion rates can sometimes differ by ~1%, which can be pretty significant. Therefore there's value in using a Mastercard like the Citi Prestige® Card or Citi Premier℠ Card for your foreign purchases.
To find out more, you can compare the conversion rates for yourself using the MasterCard Currency Conversion Tool and Visa Currency Conversion Tool.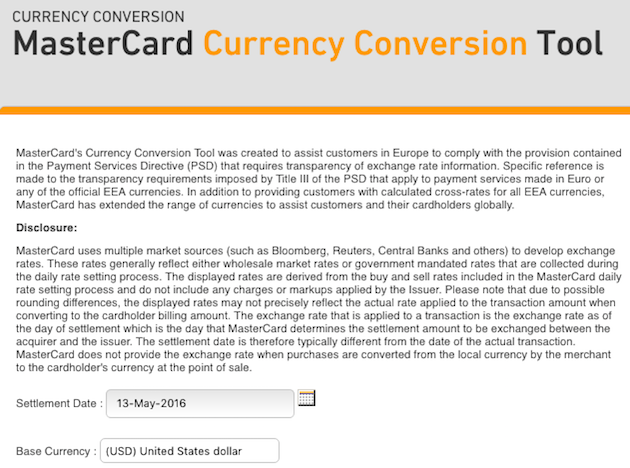 Are you paying in the local currency?
This doesn't differ between cards, but rather is a universal rule that should always be followed, in my opinion. When you're making a purchase abroad with a card that has no foreign transaction fees, always make the purchase in the local currency. Often you'll be given the option of whether you want to make the purchase in your home currency or local currency, and you'll always want to choose the latter.
Why? Because they'll give you a horrible exchange rate. For example, during a hotel stay last year, I was forced to pay in USD, and ended up paying almost 6% more as a result. There's absolutely no reason to pay in your home currency — it's ridiculous that it's even offered.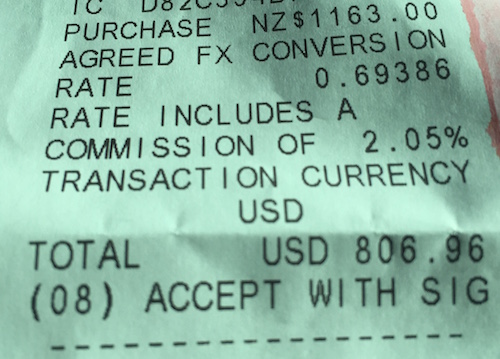 Does your card offer any sort of travel protection?
While it's worth considering buying travel insurance, it's worth noting that many credit cards offer some significant travel coverage as well. This coverage can range from car rental insurance to baggage delay insurance to trip cancellation/interruption insurance.
Check your cardmember agreement, as some cards have surprisingly good benefits in this regard. Make sure you read the fine print, though, because some cards only cover you for these benefits when you pay in full with your card, and not if you're redeeming points.
Two of the best cards when it comes to travel protection are the Citi Prestige® Card (details here) and the Chase Sapphire Preferred® Card (details here).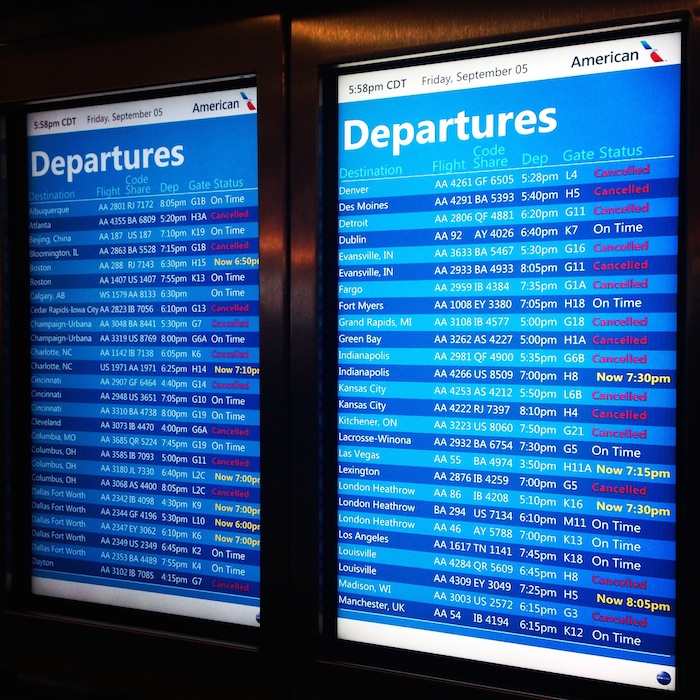 Are you earning bonus points for your foreign spend?
Arguably the best way to earn points is through credit card spend, and that's the case even when you're traveling abroad. Don't just settle for no foreign transaction fees, but pick up bonus points as well.
Which card is best for you will depend on what categories you spend most in while abroad.
For example, the Citi Premier℠ Card offers triple points on travel and double points on dining and entertainment, which encompasses a vast majority of what I spend money on abroad.
For the purposes of the card, "travel" is defined as follows:
airlines, hotels, car rental agencies, travel agencies, gas stations, commuter transportation, taxi/limousines, passenger railways, cruise lines, bridge and road tolls, parking lots/garages, campgrounds and trailer parks, time shares, bus lines, motor home/RV Rental and boat rentals
Then "entertainment" is defined as follows:
sports promoters, theatrical promoters, movie theaters, amusement parks, tourist attractions, record stores and video rental stores
However, for airfare and hotels I'd still rather use the Citi Prestige® Card, which offers triple points in those categories, and also comes with significantly better travel protection.
For more on the cards offering the most points for purchases abroad, see my post about five awesome credit cards with no foreign transaction fees.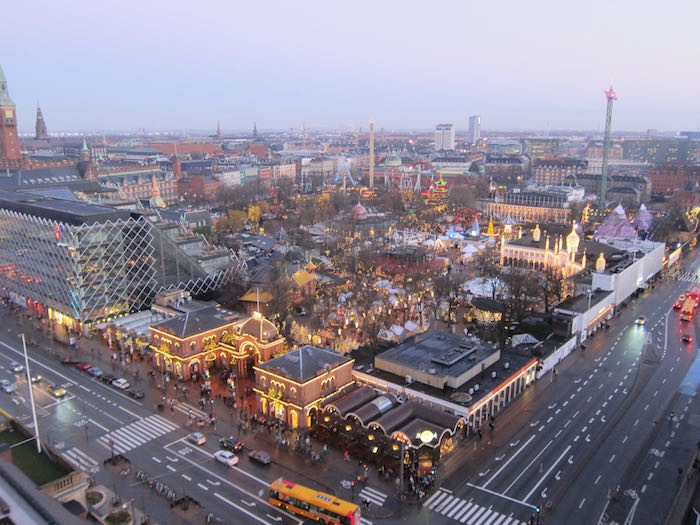 Does your card have Chip & PIN technology?
While credit card use is more widespread in the US than anywhere else, we're also way behind when it comes to credit card technology.
A vast majority of US credit cards don't have Chip & PIN technology. You might notice that many credit cards the past few years have chips in them, but that's not the same. That's mostly Chip & Signature technology, where you insert your card and then sign.
What's the benefit of Chip & PIN? Many automated kiosks, particular in Europe, only take Chip & PIN cards. These aren't common in the US, though it's an area where Barclays is a leader. Specifically, JetBlue Plus Card and Barclaycard Arrival® Plus World Elite Mastercard® both have Chip & PIN technology.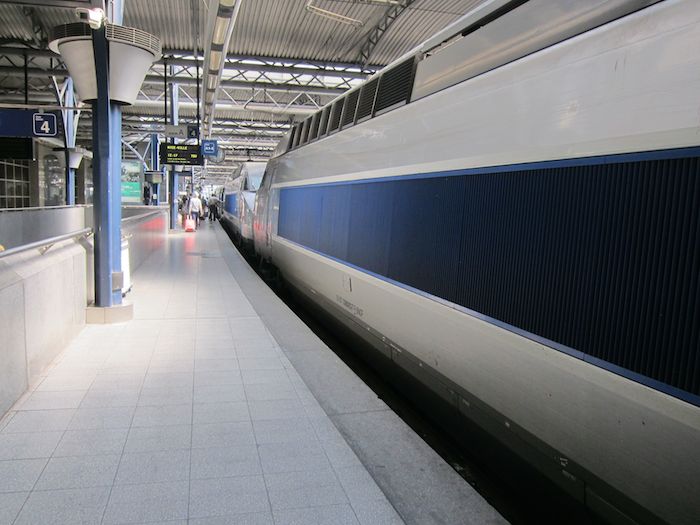 Bottom line
As you can see, there are a lot of factors to consider when deciding which cards to use abroad, and everyone has to decide what works best for them.
My personal strategy is as follows:
I use the Citi Prestige® Card for airfare and hotel purchases abroad, as I get the best conversion rate thanks to using a Mastercard, get great travel protection, and earn triple points
For other travel, dining, and entertainment purchases I use the Citi Premier℠ Card, as I get the Mastercard conversion rate as well as triple points on travel and double points on dining and entertainment
For a more comprehensive guide, you can see this post for an overview of credit cards with no foreign transaction fees.
Do you have a single "go to" card for foreign purchases?