Last week I wrote about the excellent deals on return (or round-trip as some of you would prefer me to call it!) business class fares on Malaysia Airlines, from Tokyo to Sydney for around $1,450 per person. This was a great fare between two major cities in their respective regions.
Well if you are based in Southeast Asia, Malaysia Airlines has an even better deal.
Kuala Lumpur to Brisbane
Right now, you can fly direct from Kuala Lumpur to Brisbane in business class, for under US$1,000 per person. What's even better is I can see this price available over Christmas, which is traditionally an extremely expensive time to travel.
This fare is available on many Mondays, Wednesdays and Saturdays, from early September right through until the end of schedule. Malaysia Airlines flies this route four times weekly with the other day being Thursday, but this deal does not appear to be available on any Thursdays.
The flight is operated by Malayasia's refurbished A330 with its fully-flat (and somewhat unique) 1-2-1/1-2-2 seating configuration.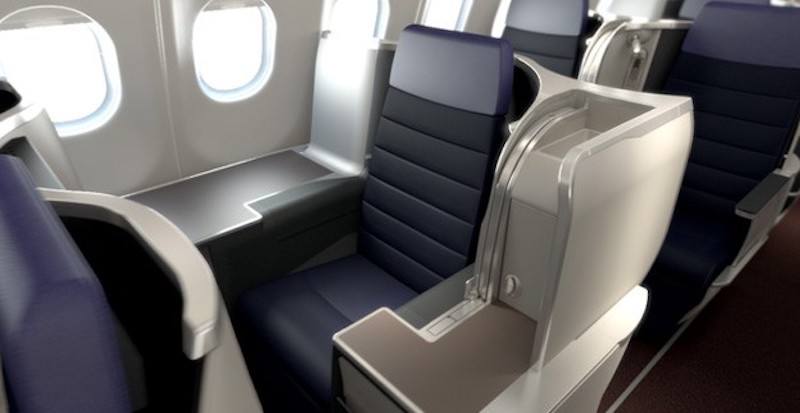 Seats 1K, 4K and 6K are the unique 'throne seats,' as shown in the image above.
Even better, you'll have access to Malaysia's new Golden Lounge in Kuala Lumpur.
As well as the new-ish lounge of their oneworld partner Qantas in Brisbane.
Kuala Lumpur to Sydney
There are also excellent fares available on the direct flights from Kuala Lumpur to Sydney, for around $150 more on some very limited dates that I can see in August and February. These flights will either be operated by an A330, or A380 depending on the season.
Before you ask, unfortunately this fare is not available in the other direction (i.e. commencing from Australia). As I have said before, cheap premium fares from Australia are extremely rare and I will definitely let you know if I come across any.
And unfortunately Malaysia Airlines' other Australian destinations like Melbourne, Adelaide and Perth aren't showing cheap prices.
Bottom line
The Brisbane fare especially is one of the lowest premium prices I have ever seen on a full service carrier between Asia and Australia. If you live in Asia and are struggling to get to Australia for Christmas, this is an incredible deal.
(Tip of the hat to Croupier on FlyerTalk)