Hyatt has just announced a special promotion for those with the Hyatt Credit Card to earn expedited Explorist and Globalist status (all card members automatically receive Discoverist status for as long as they have the card).
Those with the Hyatt Card can earn expedited status based on their stays between September 1 and December 30, 2017, as follows:
To qualify for Explorist status, cardmembers must complete 10 nights (normally 30 nights)
To qualify for Globalist status, cardmembers must complete 20 nights (normally 60 nights)
Registration is required by September 30, 2017, and there's no need to cancel and rebook if you've already made stays during the promotion period. Essentially Hyatt is just making you stay a third of the required nights over a third of the year. Qualifying nights include cash nights as well as Points + Cash nights, but don't include free night award stays.
You can find full World of Hyatt elite benefits on this page, though I'll give a quick overview of the basics of Explorist and Globalist status.
Explorist members receive:
A 20% points bonus
Upgrade to best room, excluding suites
Four club lounge passes annually, each valid for a stay of up to seven nights
2PM check-out
Complimentary premium internet
Resort fees waived on award nights

Explorist members receive four club lounge passes per year
Globalist members receive:
A 30% points bonus
Upgrade to best room, including standard suites
Lounge access and/or free breakfast
4PM check-out
Complimentary premium internet
Resort fees waived on award and revenue nights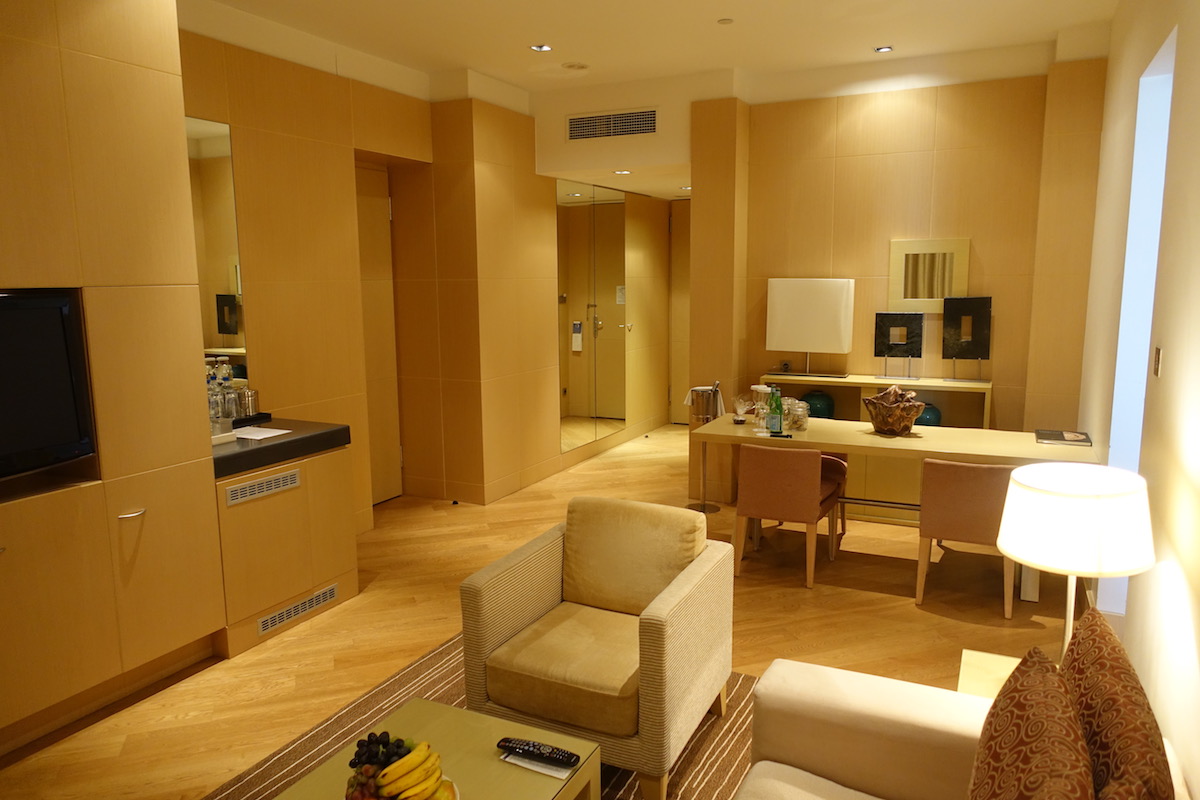 Globalist members receive suite upgrades on all stays, subject to availability
Those are the facts, though not surprisingly I also have some opinions about this promotion. 😉
First of all, remember that the World of Hyatt program was introduced earlier this year, and replaces the previous Gold Passport program. The new program isn't especially popular with members, to put it mildly. So the first thing that this promotion tells me is that clearly Hyatt isn't achieving their target number of elites for the year. If the program were panning out the way they had hoped, they wouldn't be offering such a generous, publicly available fast track to Globalist status.
I'm conflicted about the promotion. On one hand, this is a very generous promotion. If you're eligible, it could very well make sense to take advantage of the promotion and earn Globalist status three times as fast. Just keep in mind that if you don't earn Globalist status by staying 60 nights or earning 100,000 base points (equivalent to $20,000 of spend), then you won't receive:
A free Category 1-7 night, valid for 120 days from when it's issued
Four confirmed suite upgrade awards, each of which is valid for a year from when it's issued
Access to My Hyatt Concierge for reservations and personalized service
The ability to requalify for Globalist status in subsequent years after just 55 nights (you'd still need 60 nights or 100,000 base points)
This promotion just rubs me the wrong way. When Hyatt converted Diamond into Globalist status, they aren't even offering requalification at 55 nights, but rather are requiring 60 nights. They're basically arguing that former Diamond members weren't equivalent to new Globalist members. It also meant that members needed to stay 10 nights more than before, rather than five nights more than before. Now they'll give people Globalist status after just 20 nights.
So for those of you who can take advantage of this, I'm happy for you guys, and it certainly could make sense to participate in this promotion.
At the same time, something tells me that this promotion will generate more frustration than goodwill among members. I've had a very light year with Hyatt (almost all my stays this year have been with Starwood, Marriott, Hilton, independent, etc.), and I'm at 39 nights. It's sort of hard not to feel like this promotion is a slap in the face, when they're basically saying "hey, those 39 nights so far this year get you nothing, just do 20 more."

Furthermore, while I'll requalify for Globalist status, if I were a member who ended the year with 50 nights and didn't get Globalist, I'd be mighty miffed if someone got it after just 20 nights through a publicly available promotion. Then again, I guess life isn't fair.
What do you make of this World of Hyatt promotion?