Nowadays there are so many premium credit cards that offer Priority Pass memberships, which is a great development, as it gives a lot more people lounge access. Not only do more cards offer Priority Pass memberships, but the guesting privileges offered by Priority Pass cards issued through credit cards have improved significantly. My first ever Priority Pass card offered by a credit card didn't allow any guests for free, while I now have Priority Pass cards that allow unlimited free guests.
While this is positive overall, the catch is that it also means that many lounges are more crowded than in the past, and some are even having to deny entry to members during peak hours. As a reminder, here's a comparison of the Priority Pass guesting privileges of a few US credit cards:
I'm sure I'm not the only one who has many Priority Pass cards in my wallet, and sometimes gets them mixed up.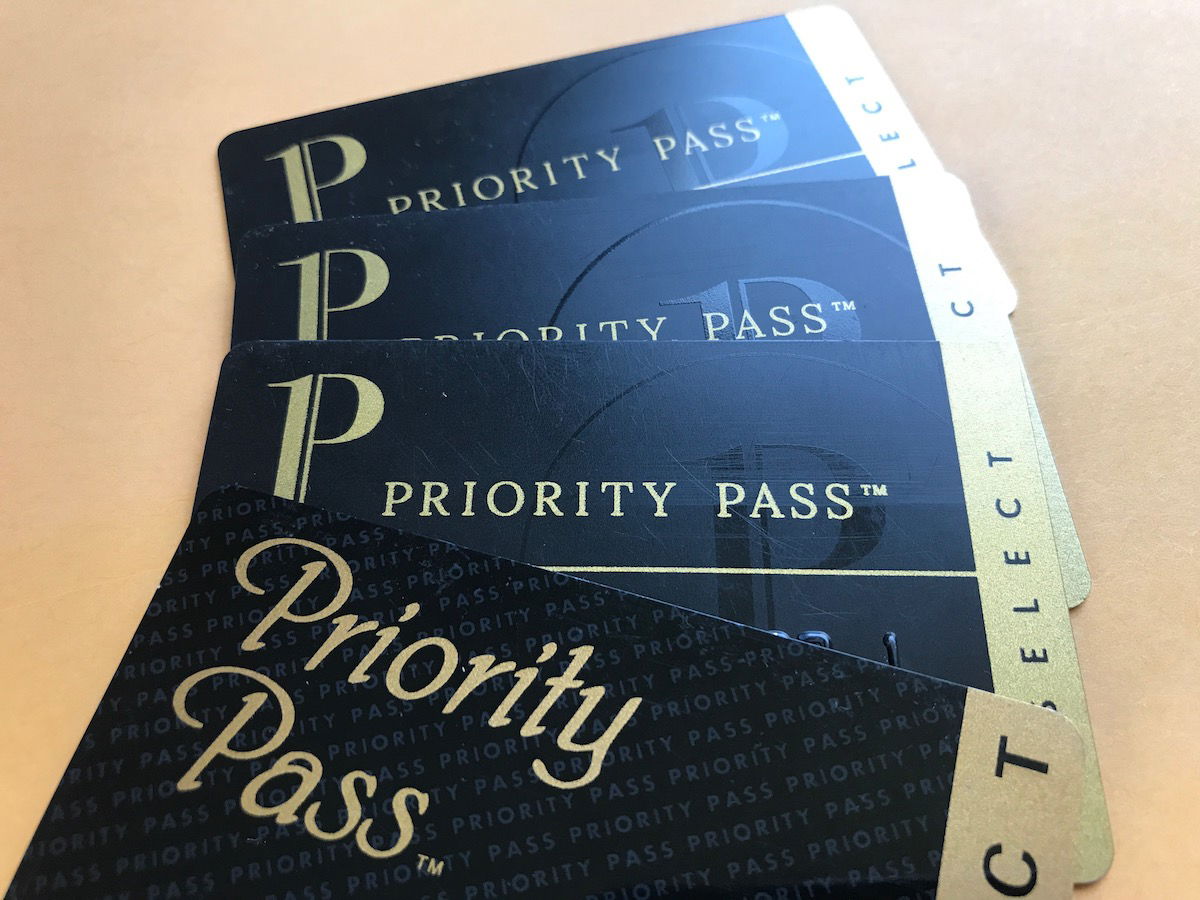 I'm asked by readers pretty often how to tell Priority Pass cards apart, given the different guesting privileges these cards have. In the past my advice was one of two things:
When you get a Priority Pass card, write on it in permanent marker what the guesting privileges are, what card it's associated with, etc.
If you didn't do that, you can phone up Priority Pass and ask
Doctor of Credit points to another way to tell who issued your Priority Pass card, which I wasn't aware of. Perhaps more accurately, you can at least tell whether your Priority Pass card was issued by Chase or not just by looking at the number.
Priority Pass cards with 16 digits on the front are issued by Chase, while cards with 11 digits on the front are issued by other banks, including American Express and Citi.
This can be useful in terms of figuring out the guesting privileges of a card, and can also be useful in figuring out which Priority Pass card may be deactivated if you've canceled the associated credit card.
The following links will direct you to the rates and fees for mentioned American Express Cards. These include: The Business Platinum® Card from American Express (Rates & Fees), and The Platinum Card® from American Express (Rates & Fees).