Qantas is generally one of the stingier airlines out there when it comes to award availability. It's rare to see them make much first & business class award space available, so anytime I see a few dozen award seats on them I think it's worth writing about.
Yesterday I wrote about how Qantas will start flying the 787 between Brisbane and Los Angeles (with continuing service to New York) as of September 2018. On top of that, they'll seasonally fly a 747 a few days a week to supplement the flight, given that downgrading the flight from a 747 to a 787 represents a significant capacity reduction.
At the moment Qantas has a solid amount of business class award availability between Brisbane and Los Angeles on the frequency operated by the 747. I see two business class award seats on most flights between the beginning of September and mid-October that are operated by the 3x weekly 747 service. That's not a huge range, but given how tough Qantas award seats are to come by, I figured it was worth pointing out.
In general there are two good ways to book Qantas awards:
Through American AAdvantage, at the cost of 80,000 miles per person per direction
Through Alaska Mileage Plan, at the cost of 55,000 Mileage Plan miles per person, and you're even allowed a free stopover (meaning you could fly from Los Angeles to Brisbane, have a stopover, and then continue from Brisbane to Perth, for example); this would be a great use of miles if you purchased Alaska miles for just two cents each recently

I suspect this space will be booked up pretty quickly, and sometimes it takes a while for aa.com and alaskaair.com to update, so if you get an error message on the final page, that's why. However, I'm actually seeing the "U" class seats available on most of these flights as of now.
Keep in mind that Alaska is selling miles for just over two cents each at the moment, so that's potentially a heck of an opportunity to score a deal on a Qantas business class ticket.
For a sense of what you can expect in Qantas' 747 business class, see this post.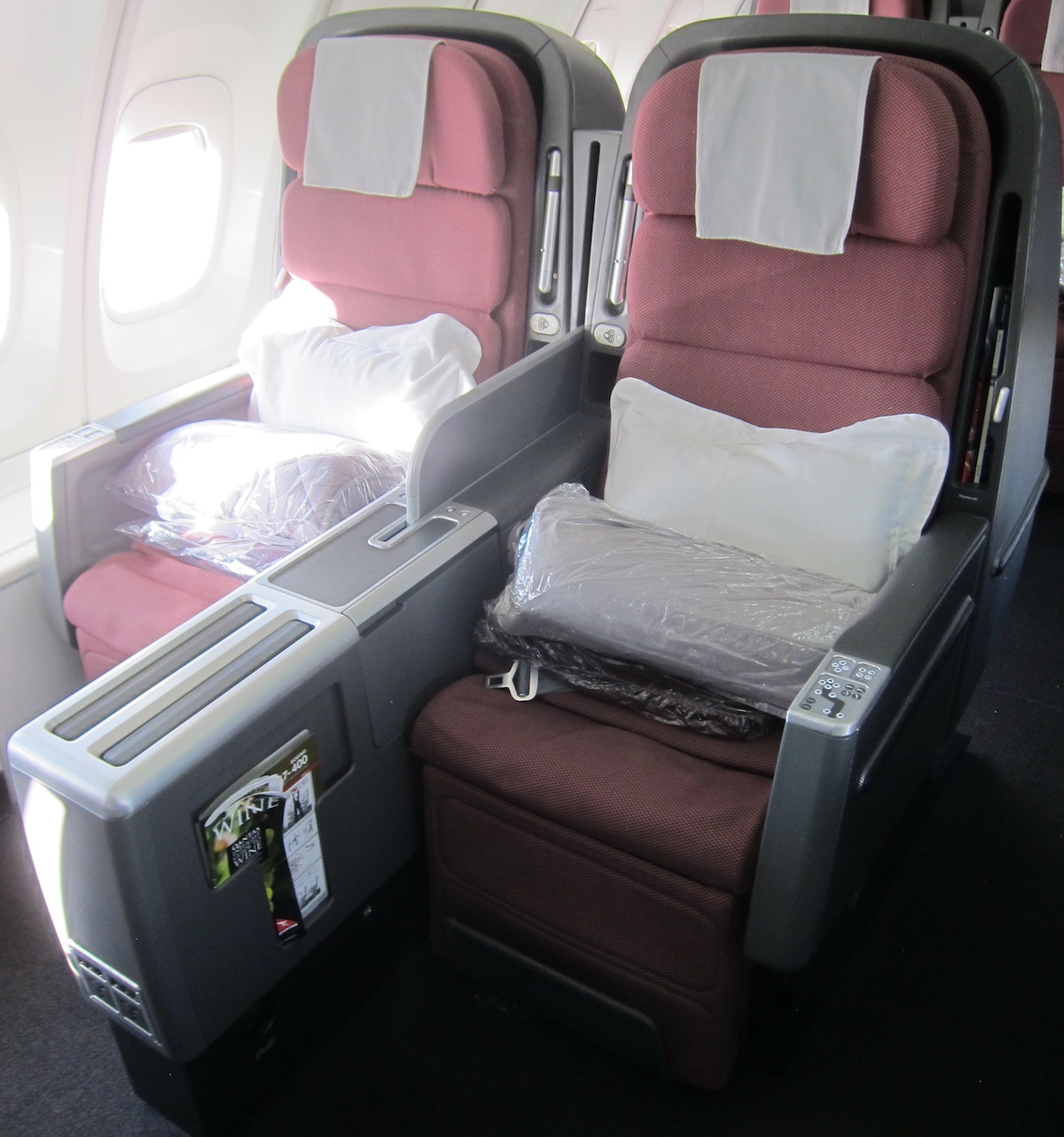 Anyone able to take advantage of this great award availability?
(Tip of the hat to Monkey Miles)