If you were booked to fly Etihad's A380 First Class Apartment or The Residence anytime soon, it looks highly unlikely it's going to happen. Last week I wrote about how Etihad pulled all A380 first class inventory through the end of 2020.
The airline has now adjusted inventory in an interesting way, so let's take a look at that.
Etihad blocks A380 first class inventory
Last week Abu Dhabi based Etihad Airways pulled all A380 first class inventory for flights through December 31, 2020. This included availability in the First Class Apartment, as well as availability in The Residence.
Prior to last week it was being sold as usual, but with this update all flights operated by A380s showed as not having any availability, in the P, F, A, and R fare classes. With this initial update, availability returned to normal as of January 1, 2021 (that's no longer the case, though).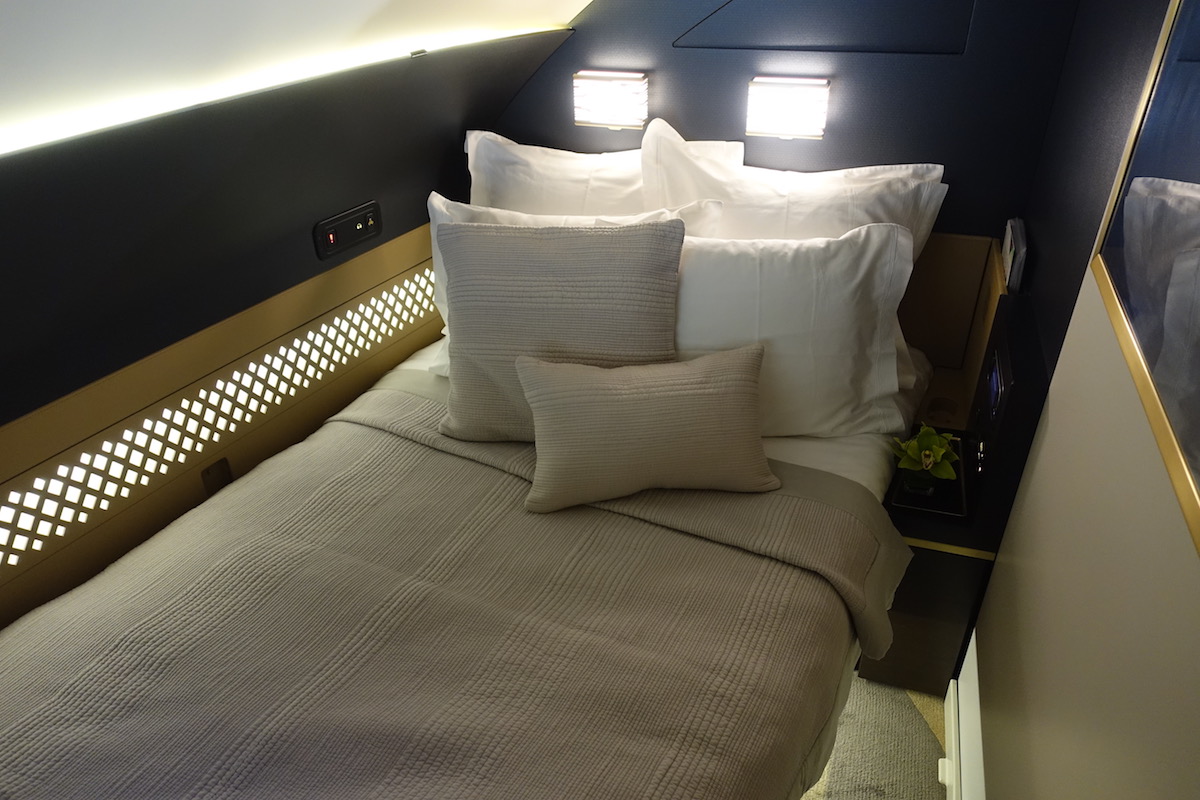 Etihad's A380 Residence
Etihad Airways operates a fleet of 10 Airbus A380s, which ordinarily fly to London, New York, Paris, Seoul, and Sydney.
Etihad Airways also has first class on select 777s and 787s, and these flights continue to show first class for sale.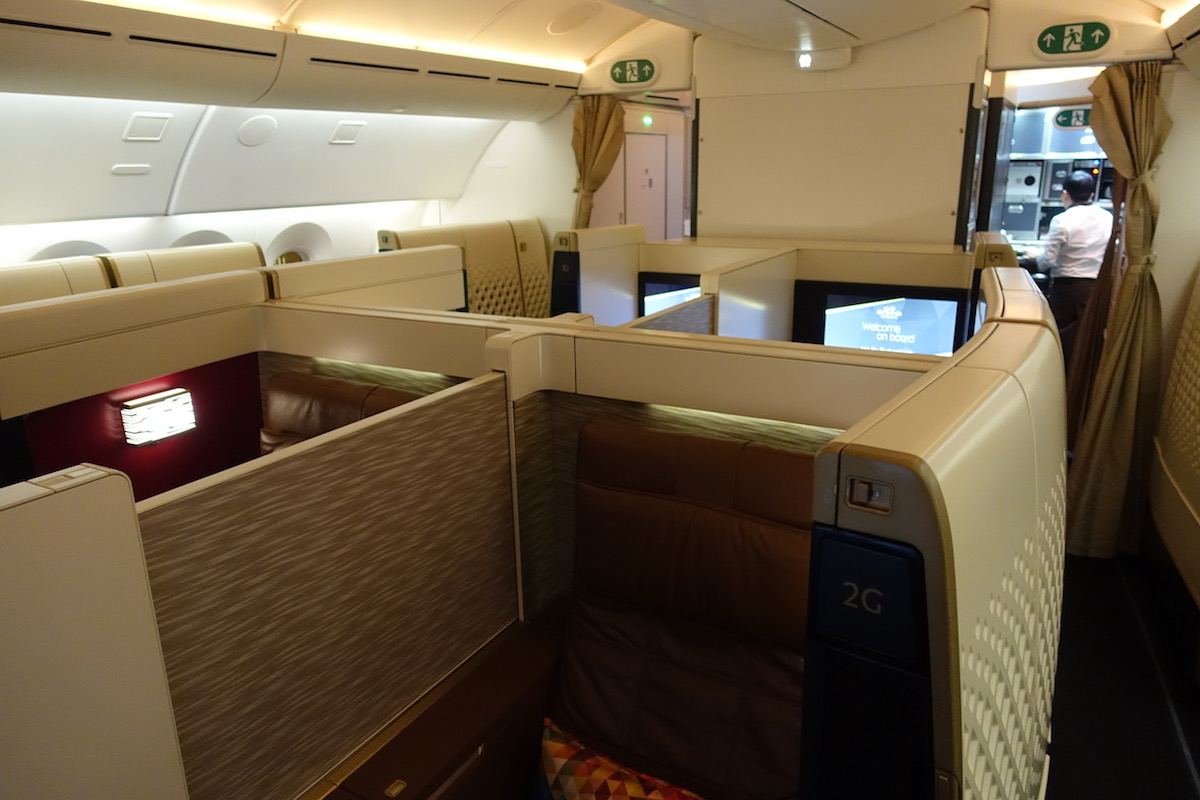 Etihad's 787-9 first class
Etihad adjusts A380 first class blocking
Etihad Airways has adjusted when first class availability is being shown. No longer is it completely blocked through the end of 2020, but rather it's being blocked on some routes shorter than that, while on other routes it's being blocked longer.
In spite of Etihad showing the below flights as being operated by A380s, first class isn't for sale until the following dates:
Sydney A380 flights show first class availability as of July 24, 2020
Seoul Incheon A380 flights show first class availability as of January 1, 2021
London Heathrow A380 flights show first class availability as of May 1, 2021
New York JFK A380 flights show first class availability as of May 1, 2021
Paris A380 flights show first class availability as of May 1, 2021
What should we make of this Etihad development?
When Etihad first pulled all A380 inventory through the end of 2020, I assumed the following possibilities:
This is a glitch that will be corrected soon; I suppose this is possible, though I find it odd that only A380s don't show first class, and not other planes
Etihad will be removing first class from A380s; this seems highly unlikely, since reconfiguring planes is expensive, and if there's a single aircraft type on which they'd keep first class, you'd think it would be the A380
Etihad has decided to ground the A380 fleet for the remainder of the year, or at a minimum is considering it
That last point seemed like the most likely explanation, by far. With airlines facing significantly reduced demand, I wouldn't have been surprised to see Etihad at least seriously consider grounding A380s for the remainder of 2020.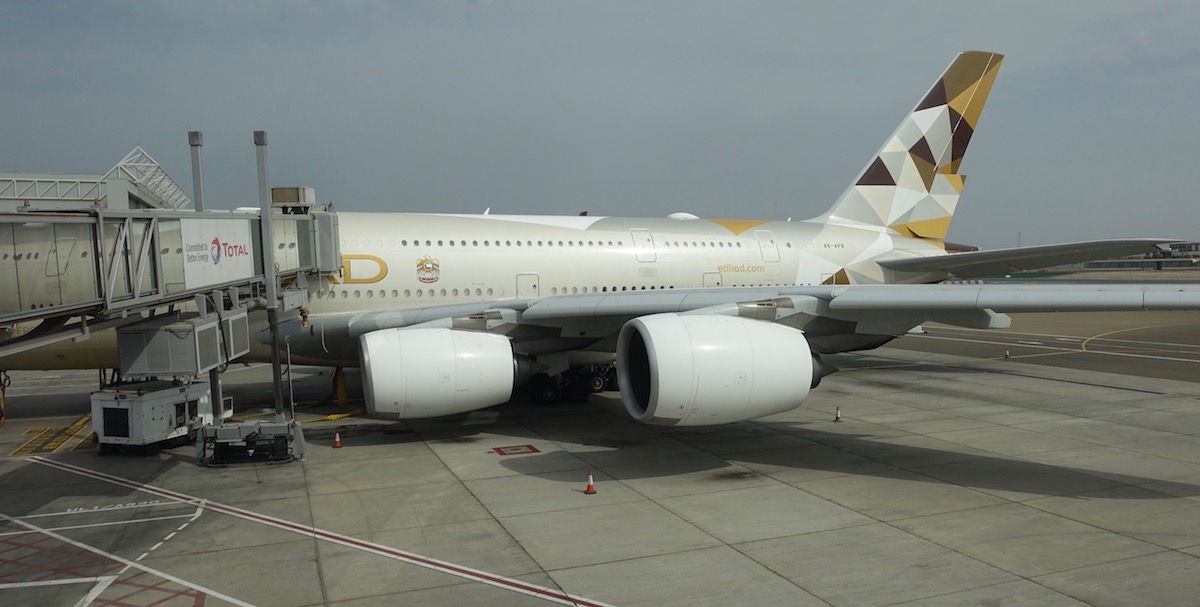 Could Etihad be grounding the A380 fleet all year?
But with this latest update it seems most likely that:
This is deliberate and not some system glitch
Etihad may bring at least a couple of A380s back into service soon, with the plan to fly them to Sydney
Given reduced demand, it could be that the plan is to keep most A380s grounded for much longer than that; there is some value with keeping some A380s flying, like keeping pilots current
On the surface the most surprising aspect of this is to potentially not see Etihad flying A380s to London until at least May 2021, since that's the carrier's flagship route. At the same time, with reduced demand and the need for Etihad to maintain service to avoid having slots taken away, I could see Etihad intentionally not flying A380s to London for a while, instead opting for lower capacity planes with more frequencies.
What should you do if you have an Etihad first class reservation?
I know a lot of people have redeemed miles for travel in A380 first class, whether that was done with American AAdvantage miles, or with Air Canada Aeroplan miles, thanks to the amazing value of this new partnership.
What should you do? Here's my take:
Many people were probably being optimistic in terms of borders being open when they booked their travel (like Americans thinking they'll be able to go to Australia this year)
At this point you could get a refund if you were downgraded, whether you paid with cash or miles
If you were still planning on taking the trip then I might just hold onto the current itinerary; I wouldn't be surprised to see Etihad backtrack and reinstate A380s, in which case you're best off holding onto your itinerary
Etihad's A380 First Class Apartment
Bottom line
I'm working on getting to the bottom of this, but Etihad is blocking most A380 first class availability, in some cases all the way until May 2021.
There are different ways to interpret this, though my guess is that the airline is considering grounding most of the A380 fleet for a long time, so it doesn't make sense to continue selling these seats, when they might not be available on other aircraft types.
I wouldn't be surprised to see Etihad backtrack, but I suspect that's the plan as of now. Once I have more info I'll update this post.
What's your take on Etihad blocking A380 first class availability?
(Tip of the hat to Gavin)