ExpertFlyer is a subscription based website that I find very useful as a frequent flyer. It's useful for looking up flight seatmaps, searching award availability, looking up minimum connection times at airports, looking at available fare buckets, etc.
However, for many the single most useful aspect of ExpertFlyer is the ability to set award availability alerts. In other words, you can set an alert for a specific type of award on a specific flight, and ExpertFlyer will email and text you when that seat becomes available.
Given how many airlines open up award availability last minute nowadays, that's a fantastic tool to have access to, rather than refreshing award availability all the time, like many of us do.
The catch is that ExpertFlyer doesn't allow award availability alerts for all airlines, though they do for many. The list of eligible airlines is constantly growing, and it looks like they've recently added quite a few more.
ExpertFlyer for a while has allowed award availability alerts for all cabins on all SkyTeam flights, though they now also let you set award availability alerts for Etihad Airways, Virgin Atlantic, and Virgin Australia. It's possible this has been around for a while, though it's the first I recall seeing it.

Be alerted when Virgin Atlantic Upper Class award seats become available
To set these alerts, simply log into your ExpertFlyer account and click on "Awards & Upgrades" at the top left. Then you can enter the route, date, etc. In the "airlines" section you can choose the airline and fare class you want.
As you'll see, there are now options to set alerts for Etihad, Virgin Atlantic, and Virgin Australia.
For many, the ability to set award alerts will more than justify the $99 annual fee in and of itself. This is especially useful for Etihad, in my opinion, given how consistently they make last minute award seats available.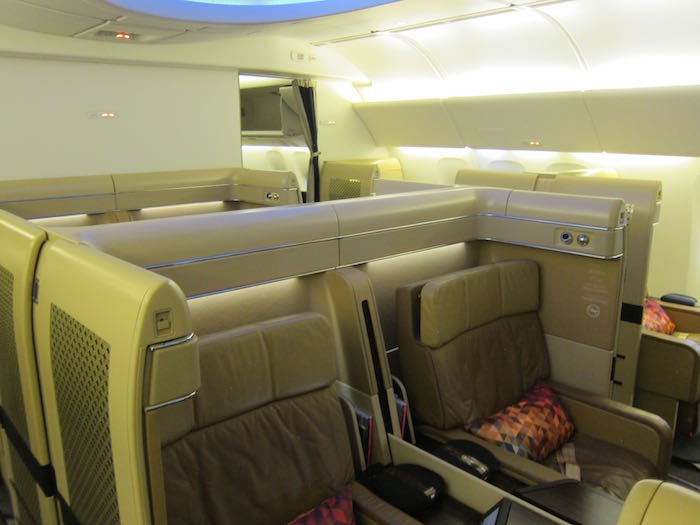 Etihad often makes first class award seats available last minute
Have ExpertFlyer award availability alerts ever helped you snag an award seat?