While the Gulf carriers are innovative in so many ways, it's fascinating that as of now not a single major Gulf carrier offers a premium economy cabin. For several years Emirates executives have been talking about how the airline will introduce premium economy.
The plan has been for Emirates to introduce premium economy starting in 2020, though it looks like the timeline may be slipping a bit.
Emirates' New Premium Economy Is Delayed
During a media briefing today in Dubai, Emirates President Tim Clark has said that he thinks the airline's new premium economy will be delayed.
The plan has been for Emirates to launch premium economy on their new Boeing 777X aircraft, which they were supposed to take delivery of by June 2020.
The first flight of the Boeing 777X has been pushed back to 2020, a delay of over six months, following issues with their General Electric engines.
It's anyone's guess when Emirates will actually take delivery of their first 777X, though with a minimum of a six month delay for the 777X's first flight, I'd imagine delivery of the first plane will be pushed back by a similar amount of time.
If that is in fact the case, the expectation is that Emirates will launch premium economy on the A380 as of December 2020.
We Don't Know Much About Emirates' New Premium Economy
Not only is the launch of Emirates' premium economy behind schedule, but we actually still don't know what to expect from this product.
During the Aircraft Interiors Expo earlier this year HAECO revealed their new "Eclipse Cabin," and in the press release they noted:
The launch customer − an as yet unnamed Middle East-based airline − will begin flying with the seats in 2020.
We don't know for sure that these will be Emirates' new premium economy seats, and for that matter I've heard some people suggest that they won't be. However, at this point it's the best guess we have.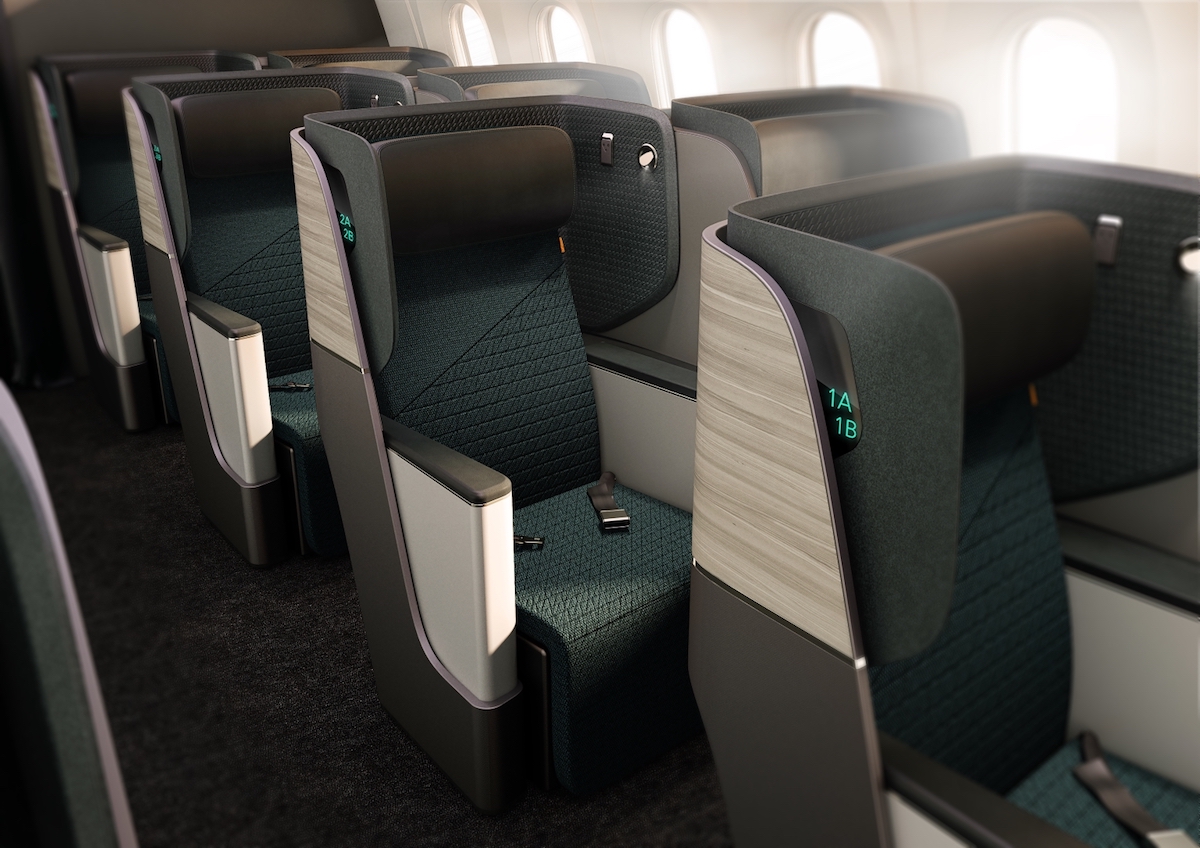 Emirates Premium Economy Bottom Line
Unless Boeing is able to push forward the launch of the 777X, it seems like Emirates' new premium economy will debut in December 2020 on the A380.
Like many things at Emirates, I'd expect the rollout of the new product to be slow, with new planes being the first to get the cabins, and very few existing planes being converted quickly.
For example, Emirates introduced their new first class nearly two years ago, and only nine planes have these cabins, with no immediate plans for more planes to get them.
I'll be very curious to see what premium economy product Emirates ends up choosing, and the timeline with which it's introduced.