Emirates already has among the most expensive alcohol selections of any airline, at least in first class. They pour Dom Perignon champagne (the vintages have varied over the years), and also serve the most expensive drink in the sky — Hennessy Paradis. A bottle of that retails for almost $800.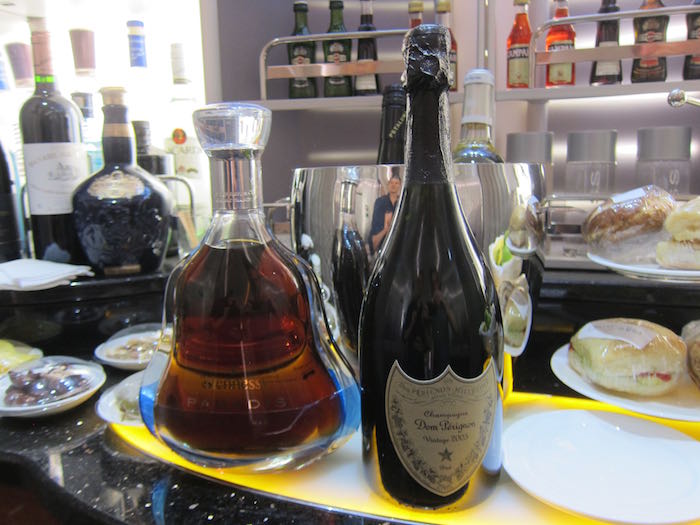 While the Gulf carriers are cutting costs, it doesn't seem like their alcohol selection is part of that. Emirates, for example, has invested $500 million in their long term wine program.
Well, in case the 2003, 2005, and 2006 vintages of Dom Perignon that Emirates was previously serving weren't good enough, they're upping their game for a limited time. Emirates will be serving Dom Perignon 1998 for a limited time on select flights. Per the announcement on Emirates' website:
Taste the exquisite Dom Pérignon Plénitude Deuxième 1998

This champagne is celebrated for its evolution

For a limited time on select flights, First Class customers can now enjoy Dom Pérignon Plénitude Deuxième 1998 thanks to our long partnership with Dom Pérignon. It joins the 2006 vintage on board.

The second Plénitude spends 16 years maturing in the cellar. The extra aging creates a radiant and complex bouquet: crushed blackberry, glazed apricot and grilled almonds are underscored by hints of honeycomb and exotic spice.

Our world-class chefs have worked with the Chef De Cuisine at Dom Pérignon, Pascal Tingaud, to develop a mouth-watering selection of canapés to enjoy with each glass.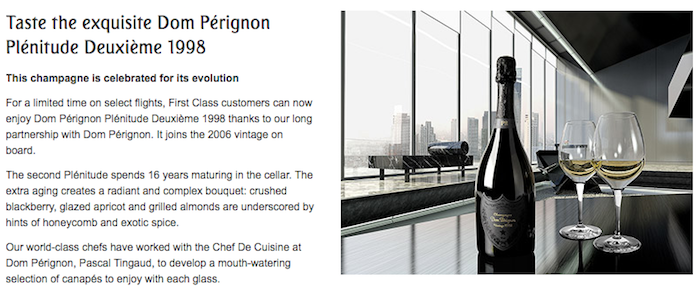 I've never had 1998 Dom Perignon, so can't chime in on whether or not it's actually better. However, it's certainly a lot more expensive (at retail it's about twice as much as the newer vintages of Dom), so it does represent quite an investment, even if they're getting it on the cheap.
Emirates posts their wine lists online by route, so if you have an upcoming flight in first class, enter your flight number or route on this page, and you can see if the 1998 Dom will be served.
If you've flown Emirates first class recently, were you served 1998 Dom Perignon? Or if you've had it on the ground (God forbid!), was it any better than the newer vintages?
(Tip of the hat to Points From The Pacific)