Update: Delta has now bought a 4.3% stake in Korean Air, which they hope to increase to 10%.
Well this has the potential to be interesting…
Bloomberg is reporting that Korean Air's president hinted that a joint venture was coming between Delta and Korean Air, though for now he refused to elaborate. If we were to see a joint venture, we'd likely see more route and pricing coordination, expanded frequent flyer benefits between the two airlines, and perhaps even more Delta service to Incheon.
While Delta and Korean Air have slowly been warming up to one another, the two airlines have made a point of not working with one another up until now.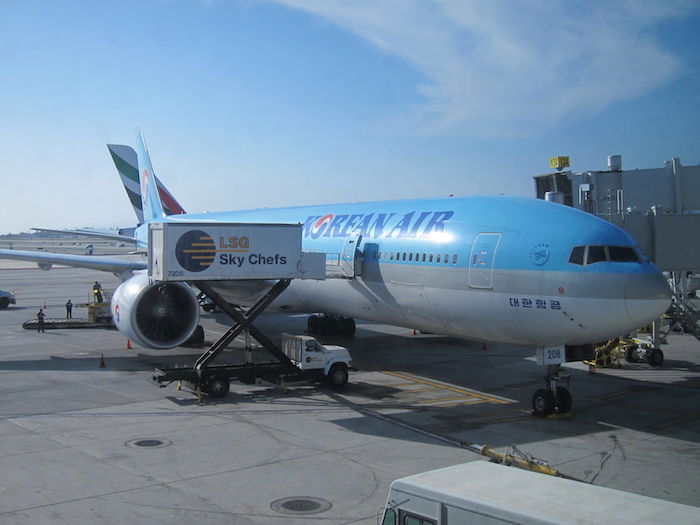 Delta & Korean Air's weak relationship up until now
Logically you'd think Delta and Korean Air would have a strong partnership, given that transpacific service offered by both airlines, and the connection opportunities that opens up within North America and within Asia.
As a clear sign of this, in 2013 Delta placed their various airline partners into groups. These ranged from Group 1 to Group 4, with airlines being categorized based on the importance of their relationship with Delta (and as a result, frequent flyers got more benefits on Group 1 airlines than Group 4 airlines).
Korean Air got put into Group 4, along with Alaska, Great Lakes Airlines, Hawaiian, and WestJet. Ouch… that means Korean Air was the only SkyTeam airline to get put in the last group.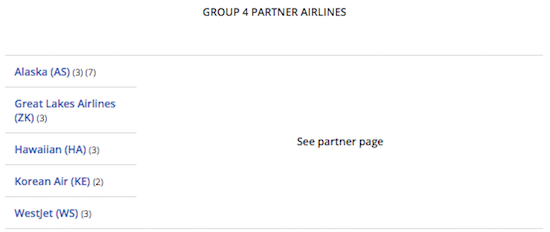 This means that it hasn't been possible to earn Medallion Qualifying Miles, Medallion Qualifying Dollars, or Medallion elite mileage bonuses for travel on Korean Air, which is sort of absurd.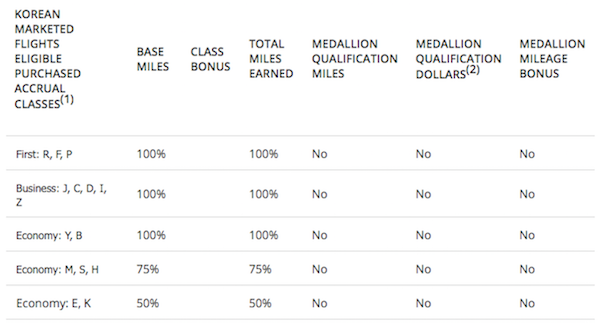 Delta & Korean Air have slowly been getting closer
In September Delta and Korean Air announced an expanded codeshare agreement, which was their first step at strengthening their relationship in a long time. As part of this, Delta and Korean Air began codesharing on their flights between Atlanta and Incheon, as well as many flights within North America and within Asia. It was certainly the first step towards expanded cooperation, though doesn't change the fact that mileage earning opportunities are limited between the two airlines.

The interesting twist
Keep in mind that Delta owns an equity stake in China Eastern. So understandably they've been trying to route people through China Eastern's Shanghai hub, and use that as a jumping off point for Asia.
However, Asia is a big region, and presumably there's room for two strong partnerships to give passengers optimal schedules, options, etc.
Nonetheless I imagine that China Eastern isn't especially happy about Delta and Korean Air expanding their partnership (not that they can do much about it).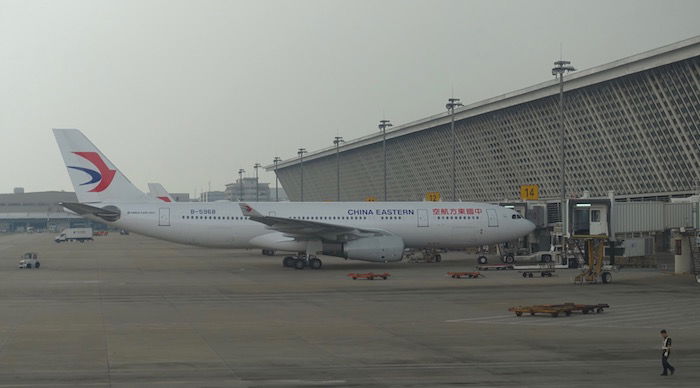 Bottom line
Delta and Korean Air have certainly been on the road to strengthening their relationship, and it looks like the next step of that will be a full-on joint venture. I look forward to seeing the details, and for Korean Air to hopefully get moved up to a Group 1 partner for Delta SkyMiles.