Last week I wrote about changes that American Express made to the cardmember agreements of their Delta co-brand credit cards. One of the great things about Delta's co-branded credit cards is that you can quite easily earn Medallion Qualifying Miles (MQMs) by spending on these cards, which can help you earn elite status with Delta.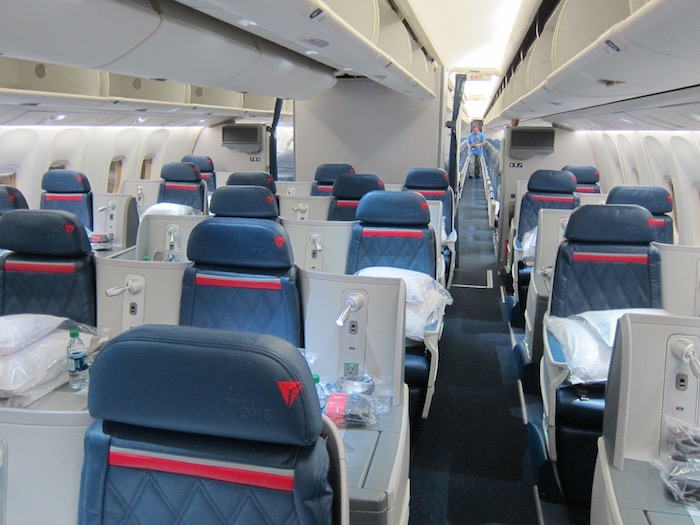 While it's perhaps an extreme example, if you had both the personal and business versions of the Delta Platinum and Delta Reserve cards, and if you spent $220,000 between them, you'd earn 100,000 MQMs. That almost gets you all the way to Diamond status, without stepping foot on a plane.
It was a great opportunity for big credit card spenders, and frankly I wouldn't be surprised to see Delta add caps to MQMs through credit card spend. Part of the changes to the cardmember agreement included the following:
Some Miles Boost award restrictions
You can now only get two Miles Boost awards for each Card account. In addition, if you have more than one Reserve Card Account linked to the same SkyMiles account, you are eligible for only two Miles Boost awards each year.
It seemed pretty clear that a change was being made, especially as they said "you may now only get…"
Well, Rene's Points says he received word that nothing has actually changed, and that the reference was intended to clarify the existing programs:
"We have not made any changes to the miles boost offerings of our Delta Skymiles co-branded credit cards. The communication you reference below was intended to clarify the existing program. We apologize for any confusion this may have caused."
Arguably that's not the most effective clarification I've ever seen, but I'm happy to hear it nonetheless. 😉
Those of you who are big Delta Amex spenders can keep spending, and earn just as many MQMs towards status through credit card spend as before.