Update: These offers for Chase Sapphire Reserve® and the Citi Prestige® Card have expired. Learn more about the current offers here.
---
Yesterday online applications became available for the new Chase Sapphire Reserve Card. The card has a huge 100,000 point sign-up bonus upon completing minimum spend, offers a $300 annual travel credit, and also offers triple points on dining and travel.
That alone makes the card worthwhile, in my opinion, given that I value the travel credit at face value (more or less). In other words, it's like paying $150 out of pocket for a card offering triple points on dining and travel, which is a reasonable $55 premium to pay over the long term annual fee on the Chase Sapphire Preferred® Card.
What is Priority Pass and how does it work?
One of the other perks of the card is that it comes with a Priority Pass membership. For those of you not aware, Priority Pass is the world's largest independent network of airport lounges, with over 900 lounges around the world.
Not all lounges participate in Priority Pass, in particular those of some major airlines. For example, in the US, no American Admirals Clubs, Delta SkyClubs, or United Clubs participate in Priority Pass. That's because they'd view joining Priority Pass as cannibalizing their own business, since they want to be able to sell memberships directly.
For the lounges which do participate in Priority Pass, the individual lounges are being paid by Priority Pass every time you visit one of their partner lounges.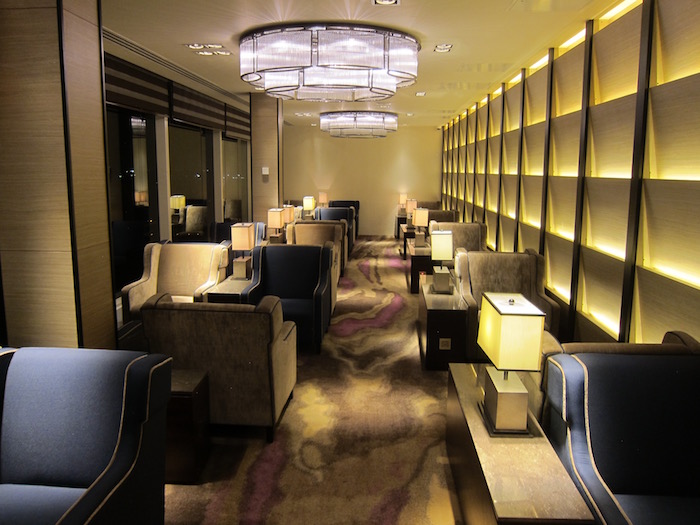 Plaza Premium Lounge London Heathrow, a member of Priority Pass
As many of you probably know, there are several credit cards that come with a Priority Pass membership, though the exact terms vary by card. The following are probably the two most popular cards that come with a Priority Pass membership:
As you can, the Citi Prestige Card lets you take up to two guests into the lounge at no additional cost.
How does the Chase Sapphire Reserve Priority Pass membership work?
With the Chase Sapphire Reserve, both primary cardmembers and authorized users get a Priority Pass membership. The authorized user fee on the Chase Sapphire Reserve is $75 each. It could be worth signing up someone as an authorized user exclusively for the Priority Pass membership.
But the big question has been whether or not Priority Pass memberships through the Sapphire Reserve come with guesting privileges or not. This is an important perk to many people who frequently travel with others, since free lounge access for one person isn't exactly valuable.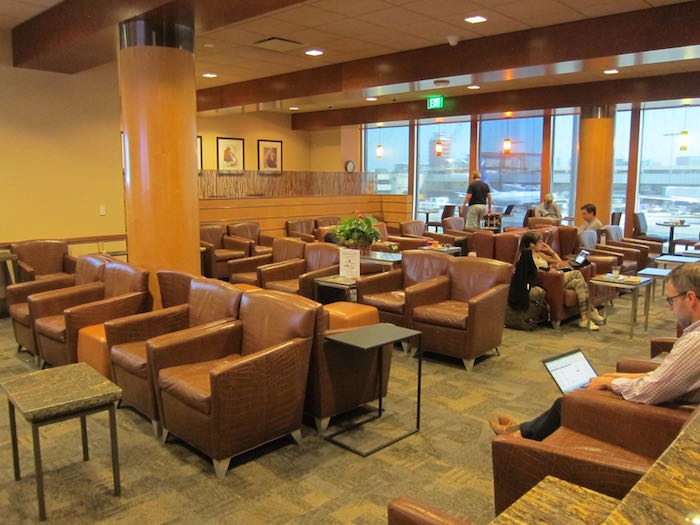 Alaska Airlines Board Room Los Angeles, a member of Priority Pass
Well, it does seem like the Chase Sapphire Reserve Card Priority Pass membership comes with guesting privileges. Per the user guide:
COMPLIMENTARY AIRPORT LOUNGE ACCESS

Rest and revive before your flight at one of 900+ VIP lounges in over 400 cities worldwide after an easy, one-time enrollment in Priority Pass Select, available to cardmembers including authorized users. Once a member, you and your travel companions can enjoy complimentary lounge access along with amenities, like Wi-Fi, free snacks, beverages, phone, fax, conference room sand more.

To activate your membership, visit: chase.com/reserve
As you can see, not only do authorized users get a Priority Pass membership, but anyone getting a membership through this card can take their "travel companions" in the lounge with them for free. That's plural, so I assume at a minimum those with the Sapphire Reserve can take two guests with them, meaning this benefit is at least as good as the one offered by the Citi Prestige Card
Dang, this is a compelling card!