For several years now, one of the best ways to save money on transatlantic tickets has been through AARP. That's because AARP has been offering members discounts on British Airways tickets in economy, premium economy, and business class. The savings for roundtrip tickets between the US and Europe have been $65, $130, and $400, respectively.
When I mention the discount, the first response I get from many is "but I'm not old enough to join the AARP." That's not true, as anyone can join for $16 per year. The AARP is about supporting seniors, and membership doesn't have an age requirement.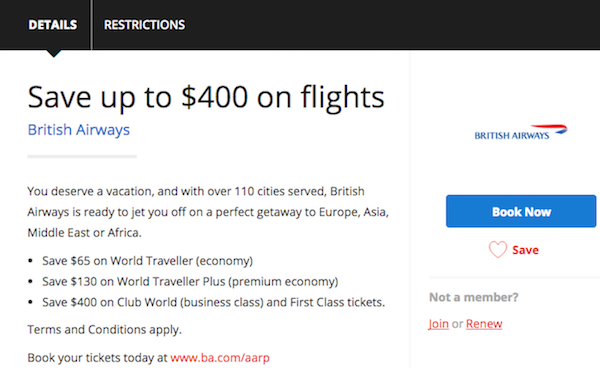 This has coupled very nicely with the increased trend of there being more discounted business class tickets from British Airways, which this offer can be stacked with. Airlines are trying to do a better job of monetizing their premium cabins, and part of that is actually trying to sell all the seats, even if it's at a discount.
For example, just last week I flew roundtrip business class from San Francisco to Rome on British Airways for ~$1,150, when you factor in the $400 AARP discount and 10% discount for paying with the British Airways Visa Card.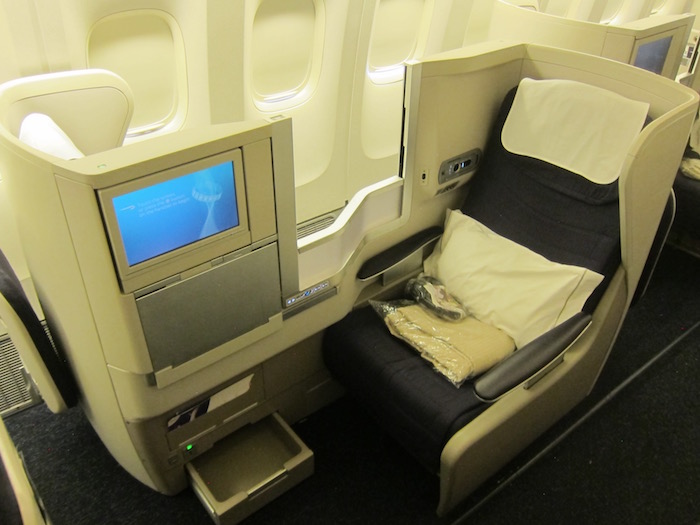 British Airways business class
Up until now the AARP discount has been valid for bookings made through October 21, 2016. The offer has been extended several times in the past, though typically pretty last minute.
The good news is that the AARP British Airways discount has now been extended for bookings through December 31, 2016.
However, do note that the "travel by" date hasn't been extended yet. Travel still has to be started by March 31, 2017, as was the case before. Hopefully that's extended at some point as well, so that this discount can be used for travel next summer.
Bottom line
It's great that the British Airways AARP discount extended yet again, as it's one of the best ways to score cheap transatlantic business class tickets. While the "book by" date has been extended by a couple of months, there have been no changes to the "travel by" date. Hopefully that's eventually updated as well.
Have you been able to use the AARP discount to save on transatlantic business class tickets?
(Tip of the hat to The Points Guy)