In the interest of full disclosure, One Mile at a Time earns a referral bonus for anyone that's approved through some of the below links. These are the best publicly available offers that we have found for each card. Opinions expressed here are the author's alone, not those of the bank, credit card issuer, airlines or hotel chain, and have not been reviewed, approved or otherwise endorsed by any of these entities. Please check out my advertiser policy for further details about our partners, including American Express, Capital One, Chase, and Citi, and thanks for your support!
I'll readily admit that my interest in flying Southwest is limited. That's not a knock against them, though. I just tend to fly over oceans on long-hauls which means fewer reasons to fly Southwest, and rarely need to fly them for positioning flights.
That being said, out of all the airlines, Southwest might be the one I'm asked about most often by beginners. When you think about it, that totally makes sense. They fly all over the contiguous U.S. and to the Caribbean, Central America, Mexico and are even in the process of adding flights to Hawaii.
First, they want to know the best ways to earn as many Rapid Rewards points as possible. Second, they find out about the Southwest Companion Pass and basically become obsessed with getting it so they can really maximize their award flights.
This is where I often see folks become tunnel visioned and miss opportunities to earn more points for Southwest flights. But, before I dive into the mistake beginners often make and how to earn tons of Rapid Rewards, let's review a few things for those just joining the Southwest party.
What is the Southwest Companion Pass?
The Companion Pass is probably one of the most popular tools in the miles and points world for those who enjoy hopping around the U.S. (and nearby countries) with a significant other or close friend. With the pass, you will be able to book 2 for 1 flights. It doesn't matter if you book an award flight or a cash ticket, you can bring your designated companion with you for only the cost of the taxes and fees.
While many people maintain the same companion throughout a calendar year, you are actually allowed to change your companion up to 3 times. This means you can have up to 4 different people listed as your companion in a given year. You can see why this perk is so valuable to couples and families.
How to earn the Companion Pass with credit cards
To earn the Companion Pass, you must earn 110,000 Southwest Rapid Rewards points within a calendar year. Once you have hit 110,000 Rapid Rewards points, your pass will be active for the remainder of that year as well as the following year. For this reason, it's best to earn the Companion Pass early in the year if at all possible so you can really get the most out of it.
If you're a road warrior, you might earn the Companion Pass through your weekly work travel but that's not an option for most people. However, you can get the Companion Pass by earning Rapid Rewards points through its co-branded Chase credit cards.
Chase offers four Southwest cards including:
The Rapid Rewards points you earn from any bonus on these cards will count toward the 110,000 points you need. In April 2018, Southwest restricted applicants to only one of the personal versions. However, you can still open one personal card in addition to the business version.
Sometimes, the welcome bonuses plus the minimum spends required will be enough to earn you the Companion Pass.
For those with Ultimate Rewards points, unfortunately, transfers to your Southwest Rapid Rewards account will not count toward the Companion Pass.
A common beginner mistake
This is all simple enough but there's one mistake that I see all the time and that's that once someone opens the Southwest card(s), they become so excited about it that they don't consider that there might be other options out there. I totally get that, but let's think about it for a second.
Each of these Southwest cards earns 2X points per dollar on purchases with Southwest and its Rapid Rewards hotel and rental car partners. Nothing crazy, but it's decent.
However, on all other purchases, these cards only earn 1X point per dollar.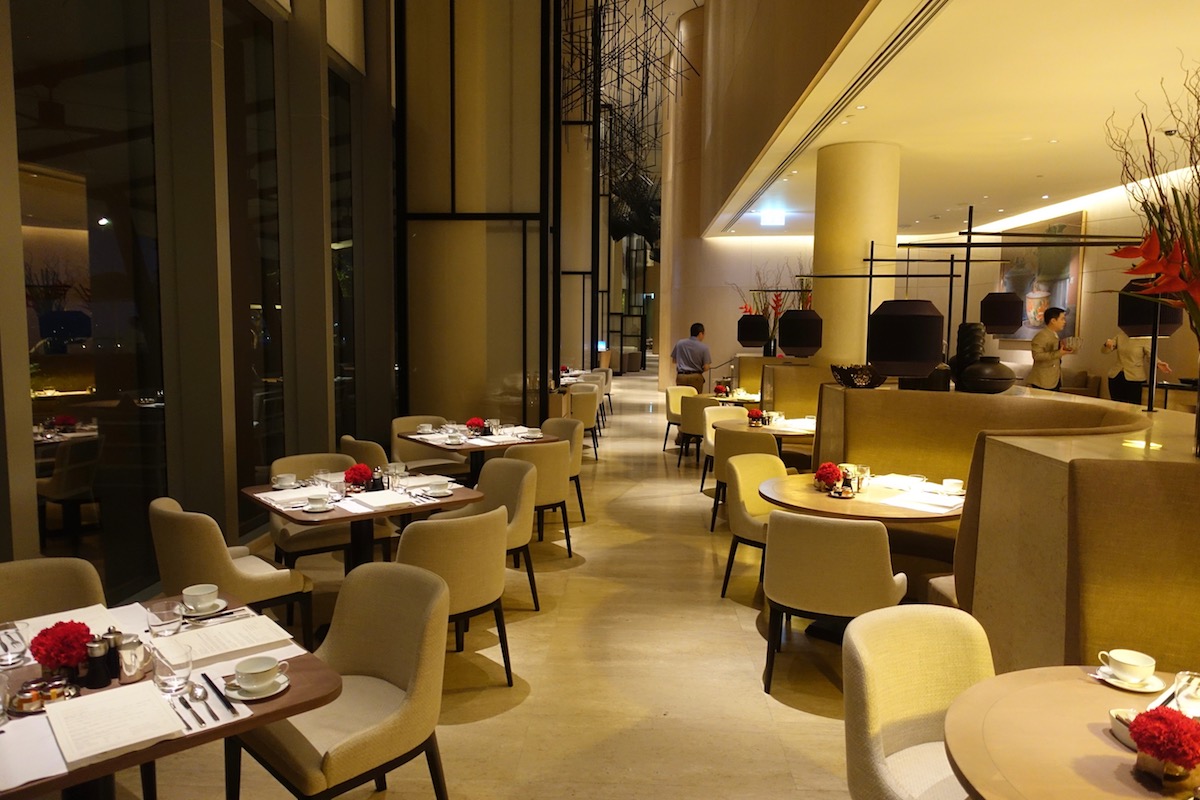 Don't miss out on bonus points on dining, travel, and more!
Since most of your purchases in life probably won't be with Southwest, it would stand to reason that you'd prefer to earn more than 1X toward your next Southwest award flight. This will be even more important if you still have the Companion Pass but have used your Rapid Rewards points.
Best cards for earning Rapid Rewards points
Rather than trudging along earning 1X to get more Rapid Rewards points, I'd suggest taking advantage of Chase's partnership with Southwest and earn Ultimate Rewards points instead. It's counter-intuitive, but you can earn way more points for your purchases by not using a Southwest card!
With Ultimate Rewards cards that offer a variety of bonus categories, you'll be able to earn between 2X and 5X points per dollar on many purchases.
With the Chase Sapphire Preferred® Card or Chase Sapphire Reserve®, you can earn 2X and 3X, respectively, on dining and travel purchases — including those on Southwest. Additionally, they also provide trip delay and baggage delay coverage which make them useful for covering the taxes and fees on your Southwest awards as well.
If you're looking for a business card, the Ink Business Preferred℠ Credit Card is a great card that provides a number of 3X categories including travel, shipping, Internet, cable, phone services, and social media and search engine advertising. These bonus categories are capped at $150,000 combined per calendar year which is more than enough to earn a ton of flights!
Additionally, if you have one of these three cards, you can also take advantage of Ultimate Rewards cards that don't have annual fees — you need an Ultimate Rewards card with an annual fee to be able to transfer points to airline and hotel partners.
With the Chase Freedom®, you can earn 5X points per dollar on quarterly bonus categories that have included grocery stores, drugstores, PayPal, ChasePay, gas stations and more. The Chase Freedom Unlimited® and it's business counterpart the Chase Ink Business Unlimited℠ Card both earn 1.5X on all purchases.
Finally, the Ink Business Cash℠ Credit Card earns 5X at office supply stores and on internet, cable and phone services up to $25,000 combined per cardmember year. Additionally, you can earn 2X at gas stations and restaurants on up to $25,000 combined per cardmember year.
Bottom line
I know we harp on this all the time but earning Ultimate Rewards points often really are the most rewarding — get it? Okay, I'll stop. In all seriousness, this is very much the case if you want to fly Southwest, but it extends to many other partners as well.
Personally, I use the Sapphire Reserve, Freedom, Freedom Unlimited and Ink Plus (similar to the Ink Cash but no longer available). I might use the points for long-haul flights or Hyatt stays, but the concept remains the same. I don't want to earn 1X when I can earn 3X or 5X on many of my purchases — and 1.5X to fill in the gaps.
If you're shooting for Southwest awards, do yourself a favor and earn Ultimate Rewards points especially if you have or will be getting the Southwest Companion Pass. The Southwest cards are good for purchases on Southwest (though the Chase Sapphire Reserve® for 3x on travel is better), though for all other purchases you're going to be better off using an Ultimate Rewards earning card.
You'll earn points more quickly, can still transfer those Ultimate Rewards points to Southwest, or move them to another partner if your travel goals change.
What cards are you using to maximize Southwest points?
Regarding Comments: The comments on this page have not been provided, reviewed, approved or otherwise endorsed by any advertiser, and it is not an advertiser's responsibility to ensure posts and/or questions are answered.