In the interest of full disclosure, One Mile at a Time earns a referral bonus for anyone that's approved through some of the below links. These are the best publicly available offers that we have found for each card. Opinions expressed here are the author's alone, not those of the bank, credit card issuer, airlines or hotel chain, and have not been reviewed, approved or otherwise endorsed by any of these entities. Please check out my advertiser policy for further details about our partners, including American Express, Capital One, Chase, and Citi, and thanks for your support!
Update: This offer for the Amex EveryDay® Credit Card has expired. Learn more about the current offers here.
---
When I think about the amount of money my parents spent at Kroger to feed me when I was a kid, I almost feel bad they weren't earning miles and points. With all the food I ate — and all they had to put up with, they deserved a holiday courtesy of award travel. Hopefully, they'll forgive me after a business class trip on ANA to visit my brother in Japan.
Anyway, this got me thinking about how much families, or big eaters like me, spend on food each week. Sure, some of that spend is done at restaurants but I'd venture that much of it is spent at a grocery store.
With that in mind, I wanted to discuss what I think are the best credit card options when buying groceries. Rather than lump all types of credit cards together, I've broken them down into categories:
Whatever your preference is at the moment, one of the cards below can help you get the most bang for your buck.
What qualifies as grocery and supermarket spend?
Before we dive in, I think it's important to touch on what will actually count as a grocery store or supermarket purchase. If you're expecting to earn bonus points on these purchases, it would be a shame to find out a month or two later that you had only been earning 1X point per dollar.
You'll notice with American Express that it explicitly states that purchases must be made at U.S. supermarkets. While you probably won't be spending much at supermarkets in other countries, it's an important distinction just in case you book an Airbnb while abroad and choose to make your own food.
Superstores such as Walmart and Target and warehouse clubs such as Costco and Sam's Club are not considered supermarkets by Amex. Chase also excludes these stores as well as gas stations and drugstores that sell grocery items. However, this only affects the Chase Freedom when grocery stores are the quarterly 5X bonus category.
As a general rule, just don't expect superstores and warehouse clubs to count as a grocery store or supermarket purchase.
Now, let's get into your options!

Best cards to earn flexible points
One of the major perks to bank points, as opposed to airline miles, is that as a consumer you're a bit insulated from dramatic changes or unannounced devaluations from a particular airline. So for many people it makes sense to focus on a flexible points currency, with transferable rewards.
These programs typically allow you to transfer points directly to their airline or hotel partners. This gives you lots of options when it's time to redeem your airline miles, as you have the opportunity to search for award availability across alliances prior to committing to a certain mileage currency.
The Amex EveryDay Preferred is pretty much the undisputed heavyweight champion of the credit card world when it comes to earning on grocery spend. Not only will you earn 3X points per dollar up to $6,000 per calendar year but you'll be earning valuable Membership Rewards points that can be transferred to 17 airline and 3 hotel partners.
That 3X can even become 4.5X if you make 30 purchases with the card each month thanks to a 50% bonus. While 30 purchases per month might seem like a tall order if you're taking advantage of bonus categories from other cards on other purchases, let me suggest a way to make this easy.
Assuming you buy stuff on Amazon — if you don't, you might be the only one, you can reload your Amazon account balance with $0.50. If you make 4 trips to grocery store every month, you'd need 26 reloads which would cost you $13. I'm guessing you'd be spending that $13 anyway so this will just amount to making small prepayments.
If you hit the 30 purchases per month, you'll be able to earn up to 27,000 Membership Rewards points each year on grocery purchases. Additionally, the Amex EveryDay Preferred earns 2X at U.S. gas stations. All in all, not too shabby for a $95 annual fee
If you prefer a no annual fee card that earns Membership Rewards points, you might consider The Amex EveryDay® Credit Card which 2X at U.S. supermarkets up to $6,000 per calendar year. With 20 purchases in a month, you'll get a 20% bonus making this 2.4X per dollar.
We currently value Membership Rewards points at about 1.7 cents per point — of course, you can do much better than that with flexible points depending on the redemption.
The Chase Freedom is an interesting option as it has 5X categories that rotate quarterly. Fortunately, grocery stores have become a staple in the line up of rotating categories. In fact, it's been a quarterly category each year since 2015.
Of course, you're limited to earning 5X on the first $1,500 bonus spend per quarter, but I'll happily take 7,500 Ultimate Rewards points for grocery purchases one quarter of the year. Make sure you register your card each quarter so you're eligible for the bonus points!
Keep in mind that you'll also need a card that earns Ultimate Rewards points AND has an annual fee — let's call them premium cards — if you want to be able to transfer these points to an airline or hotel partner.
We currently value Ultimate Rewards points at about 1.7 cents per point.
If you're looking to earn Ultimate Rewards points, the Chase Freedom Unlimited is an easy way to earn 1.5X on all purchases. This, of course, includes grocery purchases.
If you're a business owner and buy food for the office or events, the Chase Ink Business Unlimited℠ Card is an easy way to earn 1.5X Ultimate Rewards points on your grocery purchases. So, go ahead, get that fancy cheese plate for the office happy hour.
As with the Chase Freedom, you will need one of the premium Ultimate Rewards cards if you want the ability to transfer your points to travel partners.

Best cards to earn cash back
If you're earning flexible points or miles on your other spending, or if you just prefer the simplicity of a cash back card, there are several options that can be quite lucrative at the grocery store.
Admittedly, the world of cash back cards is not really my playground but it's hard to argue with earning 6% cash back on up to $6,000 at U.S. supermarkets per calendar year with the Blue Cash Preferred® Card from American Express If you max out this bonus category, that's an easy $360 cash back from a card with an annual fee of $95 (Rates & Fees).
Amex also has a no-fee (Rates & Fees) version of this card, the Blue Cash Everyday® Card from American Express, which earns 3% cash back up to $6,000 per calendar year. That's $180 in cash back each year.
You probably don't hear much about the Alliant Cashback Visa as it's issued by a credit union. Rather than having bonus categories, cardholders earn a flat 3% cash back on all purchases during the first year and 2.5% after that.
To be eligible for an account with Alliant you must meet one of the following requirements:
Employee or retiree of a qualifying company
Member of a qualifying organization
Immediate family member of an existing Alliant member
Live in the qualifying Chicagoland community
Donate/become a member of Foster Care to Success
The annual fee is $59 but waived for the first year.
Perhaps the standard for cash back cards, the Citi Double Cash earns 2% cash back on all purchases — 1% when you make a purchase and 1% when you pay your credit card bill. With no annual fee, it's one of the easiest ways to earn cash back without thinking about it.
The Capital One® SavorOne has no annual fee and offers 3% cashback on dining, 2% cashback on groceries, and 1% cashback on everything else.
Best of all, there's no cap on the amount you can earn in each category, so you can earn unlimited rewards. If you're someone who doesn't like the complexity of dealing with points, but spend a lot at grocery stores, then this card is seriously worth considering.

Best cards to earn fixed-value points
As the name might suggest, fixed-value points can be redeemed towards a specific dollar amount of travel. The amounts vary by program, but you'll typically receive 1¢-2¢ per point towards travel.
Grocery stores aren't actually part of a bonus category for the Altitude Reserve Card from U.S. Bank, but it does earn 3X on purchases made with a mobile wallet — think Apple Pay and Samsung Pay. At this point, many grocery stores accept payment through mobile wallets so this is actually pretty easy to utilize.
The points you earn are worth 1.5 cents per point which means you're getting a 4.5% return on grocery purchases if you use a mobile wallet. You'll need to book through U.S. Bank's Rewards Center to book airfare, hotels, etc. — you can also call to book airfare. When booking airfare, you can combine points and cash to book but you can only use points when booking a hotel or rental car.
Brings back memories of the Discover It (and Discover It Miles) 10% cash back promo for purchases with Apple Pay that doubled if it was your first year with the card. The thought of 20% cash back at Trader Joe's almost brings a tear to my eye.
This card has a $400 annual fee but it can be mostly offset as it comes with a $325 travel credit which functions like the $300 travel credit that comes with the Chase Sapphire Reserve. Just make a travel purchase and it will automatically be credited. For those who travel a bit (or take plenty of Lyft or Uber rides), this effectively makes the annual fee $75.
The Arrival Plus is a pretty simple card. It earns 2X on all purchases and you'll receive a 5% rebate when you redeem your Arrival miles. This basically makes each purchase with the card worth 2.1% (see Rates & Fees).
While also earning fixed-value points, it's a bit different than the Altitude Reserve. Rather than needing to book through a portal, you can redeem your Arrival miles for a statement credit to offset any purchase that codes as travel.
Each Arrival miles is worth 1 cent. The one sticking point is that the purchase must be at least $100 which requires 10,000 miles.
The Arrival Plus comes with an $89 annual fee.
Similarly, the Capital One Venture Card earns 2X Venture miles on all purchases except for purchases with Hotels.com which earn 10X miles per dollar. As with the Arrival Plus, you can redeem your Venture miles for a statement credit to offset a travel purchase you have made. However, there isn't a minimum purchase amount so you can redeem miles for small purchases.
The annual fee with this card is $95 but is waived your first year with the card.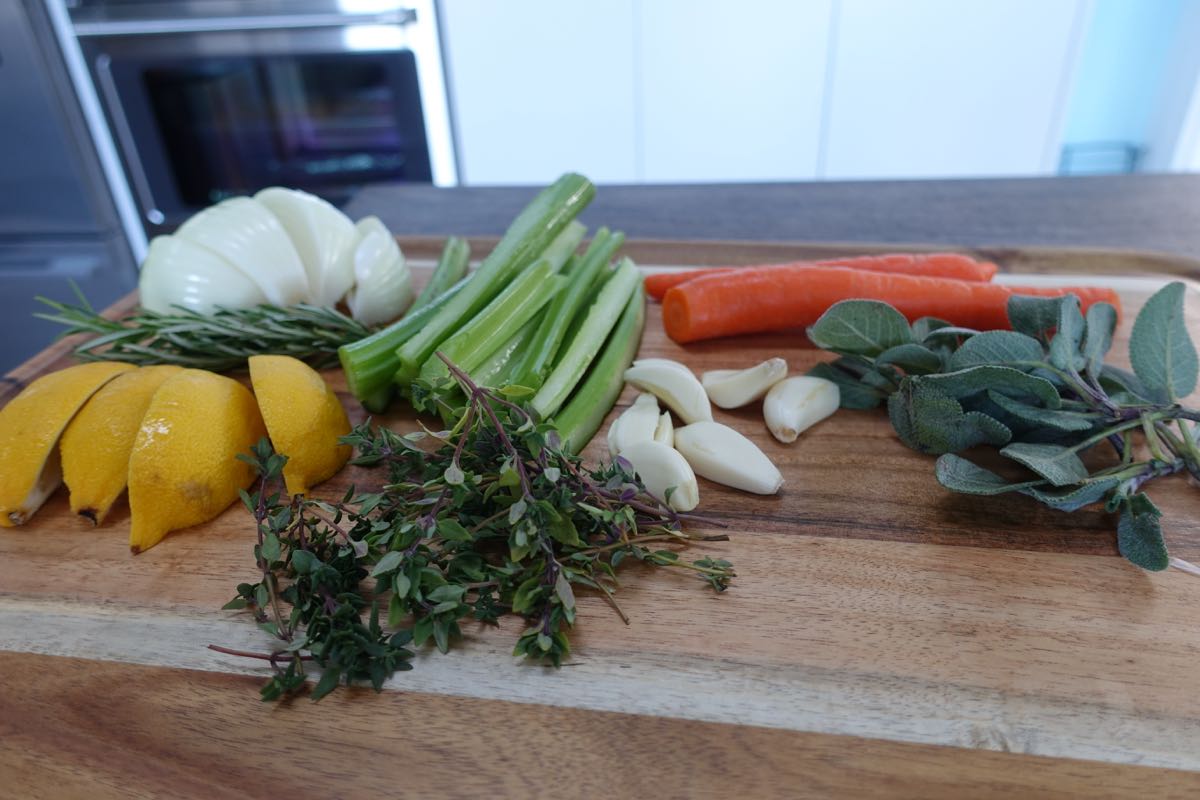 Best cards to earn airline miles
The Bank of America Asiana Card is a personal favorite of mine and is often my go-to when the Chase Freedom isn't earning 5X on groceries. There are two important reasons I turn to this card.
First, Asiana Club has some fascinating sweet spots in its award chart. While you'll be on the hook for surcharges, you can use 50,000 Asiana miles to fly Lufthansa first class one-way to Europe. A one-way business class award to Europe would run you 40,000 miles.
Second, the Asiana card earns 2X points at grocery stores (and gas stations). When paired with solid redemption rates, earning 2X on grocery purchases can really go a long way.
The annual fee for this card is $99.
The Avianca Vuela Visa issued by Banco Popular de Puerto Rico is another great option for earning airline miles. Like Asiana, you can use Lifemiles to book Star Alliance awards including Lufthansa first class for 87,000 miles one-way. The distinguishing factor for Lifemiles is that it won't tack on the surcharges.
With the Avianca card, you'll earn 2X on all grocery store purchases. The annual fee is a bit steeper at $149 so you'll have to weigh that against the ability to book Star Alliance awards without surcharges.
One additional point to consider is whether you'd prefer to just buy LifeMiles during one of their promotions. In early 2018, OMAAT readers could even buy and get a 140% bonus. With the Avianca card, you'd earn 3X on these purchases which, while not as good as the 5X you'd earn with The Platinum Card from American Express, would provide a 15% discount on the purchase.
We currently value LifeMiles at about 1.4 cents per mile.

Best card to earn hotel points
With the Hilton Honors Ascend Card, we have our best hotel card option. If you're looking to earn points for a hotel stay, it's hard to beat earning 6X points per dollar. While Hilton doesn't have the most amazing award chart — peak award rates don't help, earning 6X can help offset some of that.
We currently value Hilton Honors points a 0.4 cents per point which is only slightly less than our value of IHG points which sits around 0.5 cents per point. The determining factor between the Hilton Ascend and the IHG® Rewards Club Premier Credit Card is how much better earning 6X Hilton points is than earning 2X IHG points.
The Hilton Ascend has a $95 annual fee (Rates & Fees).
Bottom line
Clearly, there are plenty of choices. It all comes down to the points or miles that will get you what you want whether it's flights, hotel stays or simply cash back. Whatever your preference, it won't be difficult to maximize your earning when buying groceries.
I'll also add that if you are under 5/24, it's advisable to focus on cards that are restricted by the Chase 5/24 rule first so that you don't miss out on easy opportunities to earn tons of Ultimate Rewards points and even United MileagePlus miles or Marriott Rewards points.
Additionally, if you're working on hitting a minimum spend to earn a sign-up bonus, prioritize that card as you'll get much more bang for your buck by earning a sign-up bonus.
However, if you've already hit 5/24 and aren't working on a minimum spend, check out the list above and I'm sure you'll find what you need.
What cards do you use for grocery and supermarket spend?
The following links will direct you to the rates and fees for mentioned American Express Cards. These include: Blue Cash Everyday® Card from American Express (Rates & Fees), Blue Cash Preferred® Card from American Express (Rates & Fees), and Hilton Honors American Express Ascend Card (Rates & Fees).