We've seen a lot of airline mistake fares lately, or at least fares that some seem to interpret as mistake fares. Some of them have been honored, like Qatar Airways' incredibly cheap roundtrip business class tickets from Vietnam to just about everywhere. Some of them haven't been honored, like Air France's first class tickets from Los Angeles to London for ~$1,500 roundtrip.
A couple of recent "fares" that left me confused
Then there are all kinds of fares and opportunities that are in a grey area. For example, earlier this year I booked roundtrip business class tickets from Mexico City to Easter Island for ~$1,150 roundtrip in business class. I'm still not sure if this was a mistake or not. That's outrageously cheap for 30 hours of flying in business class, but it wasn't so cheap that it was an obvious mistake. When I booked I assumed with (near) certainty that it would be honored, and it was. I'd be curious to hear if others think that was a mistake fare or not.
On the other end of the spectrum, recently Swiss made first class award seats available to partner airlines. I usually have a pretty good sense of when airlines will honor things and when they won't, and when I first booked this I assumed it was a near sure bet that this would be honored. For a moment I even wondered whether Swiss was going back to their old policy of making first class award seats available to partner airlines. I also assumed it would be honored since they've made space available to partner airlines for limited periods several times before, and never canceled tickets. I was genuinely surprised when they decided not to honor.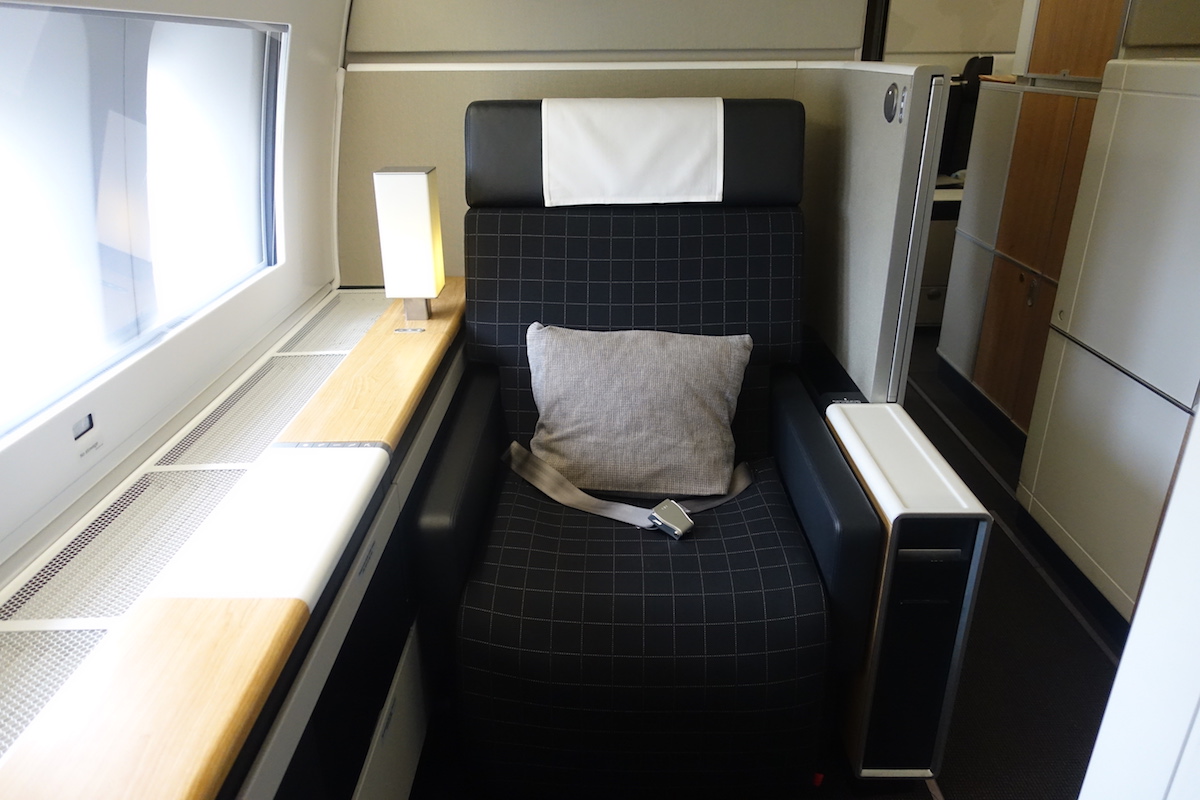 What about the recent Emirates first class tickets?
Reader Mark just asked the following question on a post:
@Ben – sorry this is unrelated to this post, but at what point would you consider the EK first class flights a sure thing? My plat amex card just showed the charges (not pending). Just want to get a good fare locked in for LA-YVR!
I think this is an interesting topic to address to show just how slippery of a slope this can be. Recently Emirates had a first class fare sale between Toronto and many points in the world, which I thought was completely legitimate. For example, you could book flights from Toronto to Chennai for ~$3,800 roundtrip in first class. That doesn't seem like a mistake to me, especially since Emirates' loads in A380 first class aren't especially good.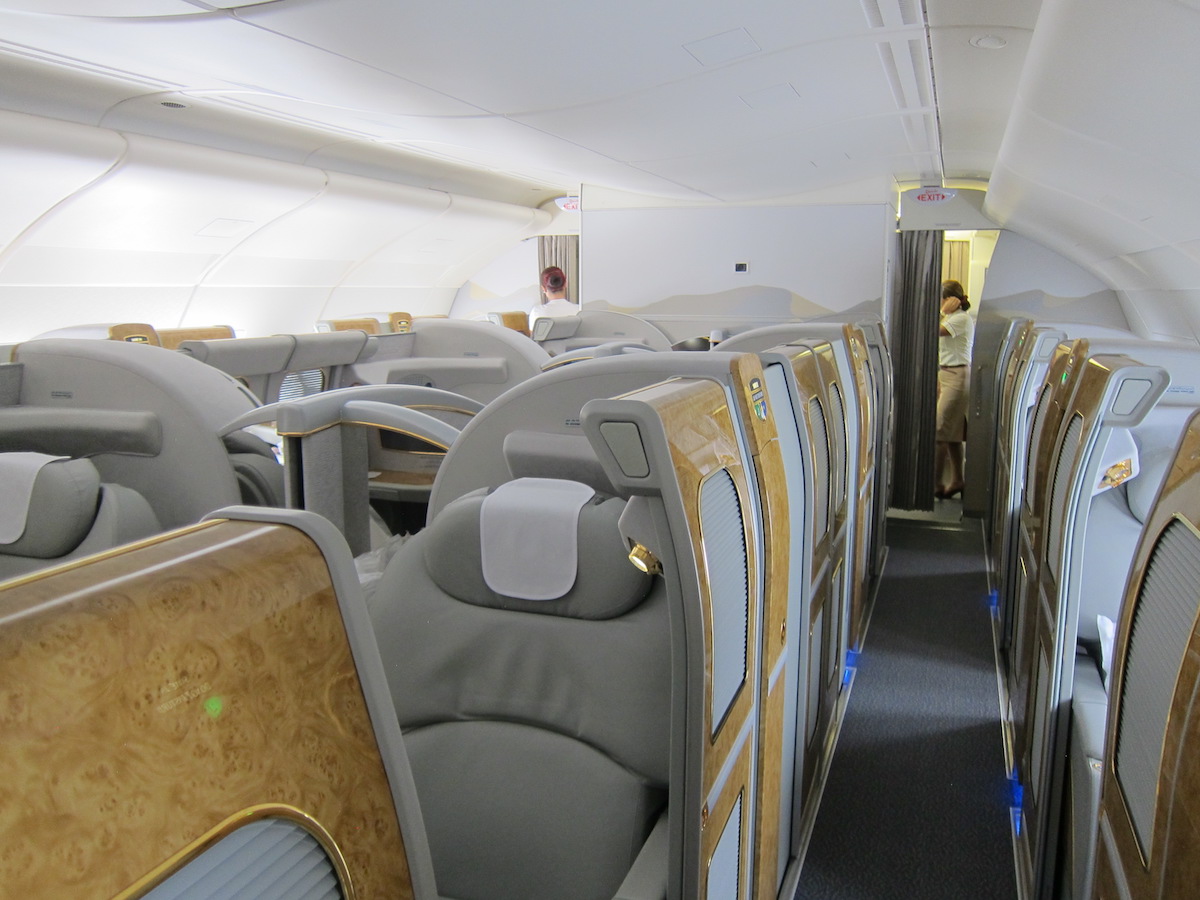 But then the fare got better. There was a roundtrip first class fare from Toronto to Milan via Dubai for ~$2,900 per person, which is an amazing fare.
And then it got even better than that. You could originate in Vancouver and route via most US gateways, and fly Emirates first class to Milan for about the same cost. For example, you could fly from Vancouver to Los Angeles to Dubai to Milan and back for ~$3,100, and earn around 100,000 Alaska miles for such a ticket. This is an insane deal, and I'm not sure exactly what happened.

Was this a mistake fare? I don't think so. The airline seemed to be running a legitimate first class fare sale. Then the fares out of the same city dropped even further. Then we realized there were some opportunities to get even more lucrative routings.
I booked these flights, and as soon as I had them locked in was going to book positioning flights out of Milan to get to where I really want to go. Before I did that, I said to myself "maybe I should wait a few days just to make sure this wasn't a mistake."
I didn't think Emirates had any grounds to cancel these tickets, and for that matter I would be willing to bet that this is actually RASM positive for them (which is to say that they're making money on these fares, since Emirates first class is rarely full). But at the same time, airlines have set odd precedents lately when it comes to this stuff. Some airlines have decided to cancel attractive business & first class fares two weeks after booking, which is awful, in my opinion.
To get back to Mark's question, I have a hard time recommending when it's safe to book positioning flights or assume a fare will be honored anymore. Until 2015, the DOT required airlines to honor "mistake fares." Then I feel like for a year we didn't see many mistake fares, and then this year we've seen a ton of them, and airlines have responded in all kinds of ways.
Some have honored without communicating, some have canceled right away, some have canceled two weeks later, some canceled and then reversed course, etc. So I no longer feel comfortable saying "yes, you're 100% safe, book your positioning flights."
Personally I think Emirates will honor these fares. Personally I'd feel comfortable booking positioning flights. But am I 100% sure that in 1-2 weeks they won't just unilaterally cancel tickets? Nope, especially based on the precedent we've seen lately. As I said above, I genuinely thought that Swiss would honor their recent first class award tickets, given that precedent suggested they would. I was wrong.
I'm curious to hear what those of you think who always say "you should have known this was a mistake." Do you think Emirates' great first class fares were mistake fares? Do you think it's safe to assume these fares will be honored? At what point is it safe to book positioning flights?