American has just announced that they'll no longer be offering complimentary Main Cabin Extra seating to full fare passengers.
For those of you not familiar, Main Cabin Extra is American's extra legroom economy section, offering up to an additional six inches of legroom. It's available to elites (different elite tiers get access to it at different points in the booking process), you can pay extra to sit there, and up until now, full fare passengers could select a Main Cabin Extra seat at no additional cost.
However, as of August 30, 2017, those booked in the "Y" fare class on American will no longer receive complimentary Main Cabin Extra or Preferred seating. This includes those on revenue tickets, as well as those booked on AAnytime awards in the main cabin. This only kicks in for tickets booked as of August 30, 2017, so you still have some time to book under the old rules.
This is such a pathetic change on American's part. Let's look at one-way Los Angeles to San Francisco fares, just as an example:
A discounted flexible ticket costs $214
A fully flexible ticket (in the "Y" fare class) costs $1,011
A first class ticket costs $321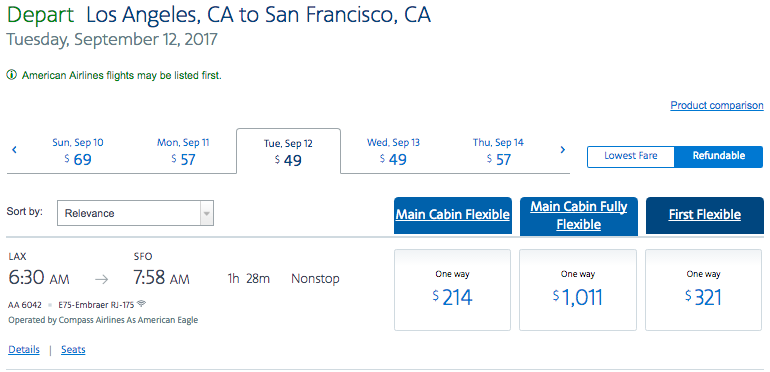 So the flexible economy ticket costs more than three times as much as the flexible first class ticket, but now they'll want you to pay $27 for the privilege of assigning a Main Cabin Extra seat.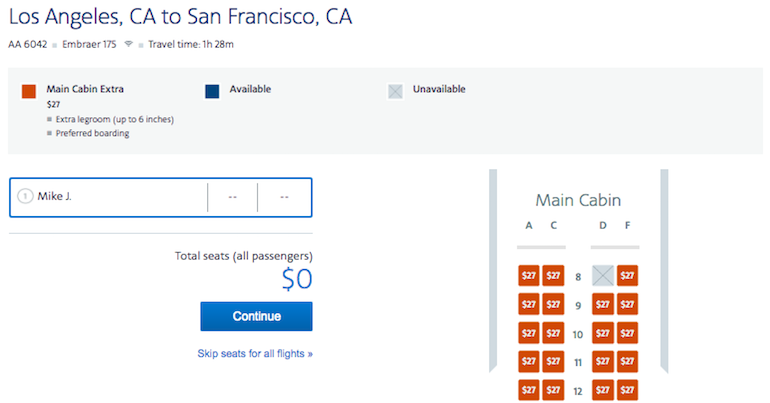 To me it even seems ridiculous to make this change to AAnytime awards, given how expensive some of these awards are nowadays. 120,000 miles for a one-way economy ticket from Los Angeles to Sydney? Really?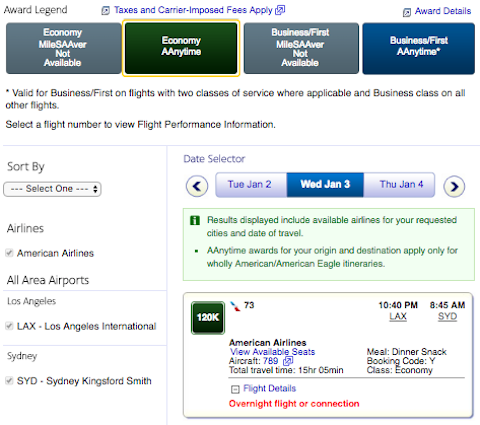 However, even if they decided to change the policy on award tickets, how the heck do you justify this on revenue tickets, where people are paying a huge premium to book a "full Y" ticket?
How low can you go? There must be some bean counter at American who's giving him/herself a big pat on the back today. There's nothing quite like paying more than three times as much to fly economy as first class, only to be asked for $27 to get an extra legroom economy seat.