In this post I wanted to share why I think American Airlines will change its approach to elite upgrades in the not-too-distant future. I mentioned this in passing in a post a couple of days ago, so wanted to expand on my thought process a bit.
Let me note upfront that this is purely speculation on my part, and I don't have any inside knowledge on the matter that suggests this is happening. Rather I just don't see any way that American couldn't change its upgrade program given its new Alaska Airlines partnership.
First let me provide some background on American's current upgrade program, and then I'll share what I think will change.
American's 500-mile upgrade "sticker" program
All American AAdvantage elite members are eligible for space available upgrades in one form or another for flights within the US, as well as flights between the US and Canada, Mexico, the Bahamas, the Caribbean, Bermuda, and Central America.
However, the way these upgrades are processed depends on your status:
Concierge Key members get complimentary upgrades starting 120 hours before departure
Executive Platinum members get complimentary upgrades starting 100 hours before departure
Platinum Pro members get complimentary upgrades starting 72 hours before departure
Platinum members get upgrades starting 48 hours before departure, but they have to use 500-mile upgrade stickers to be eligible, except on flights of under 500 miles, where upgrades are complimentary
Gold members get upgrades starting 24 hours before departure, but they have to use 500-mile upgrade stickers to be eligible, except on flights of under 500 miles, where upgrades are complimentary
All elite tiers can have companions upgraded with them as well, but additional 500-mile upgrade stickers are required for them (even for Concierge Key, Executive Platinum, and Platinum Pro members)
What are the 500-mile upgrade stickers that AAdvantage Platinum and Gold members have to use on flights of over 500 miles, and that all elite tiers have to use for companion upgrades?
Each 500-mile upgrade sticker can be used to upgrade 500 miles worth of flying; in other words, an 1,800 mile flight would require four of these stickers
Platinum and Gold members earn four 500-mile upgrade stickers for every 12,500 elite qualifying miles earned during a calendar year
500-mile upgrade stickers can also be purchased for $40 each by all elite tiers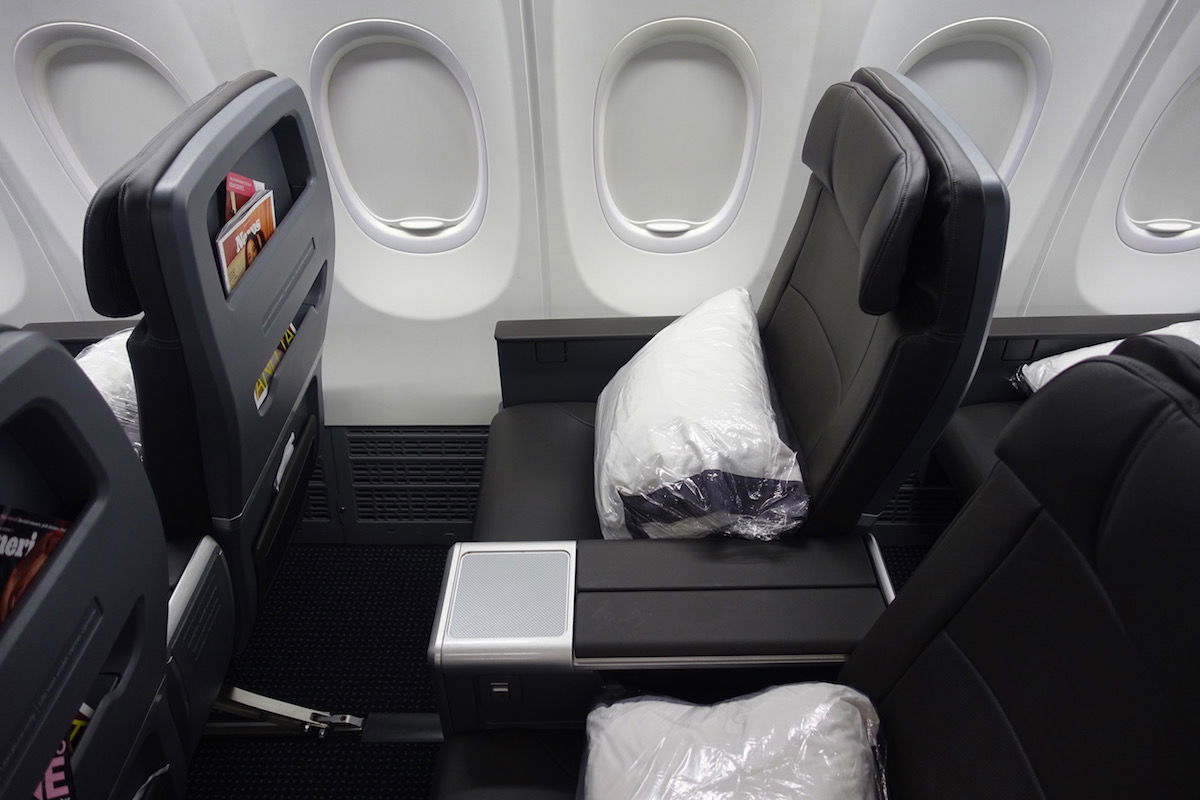 500-mile upgrade stickers are required for some elite upgrades
Why I think American's upgrade program will change
Alaska Airlines just joined the oneworld alliance, and to coincide with that, American and Alaska started to introduce reciprocal first class upgrades.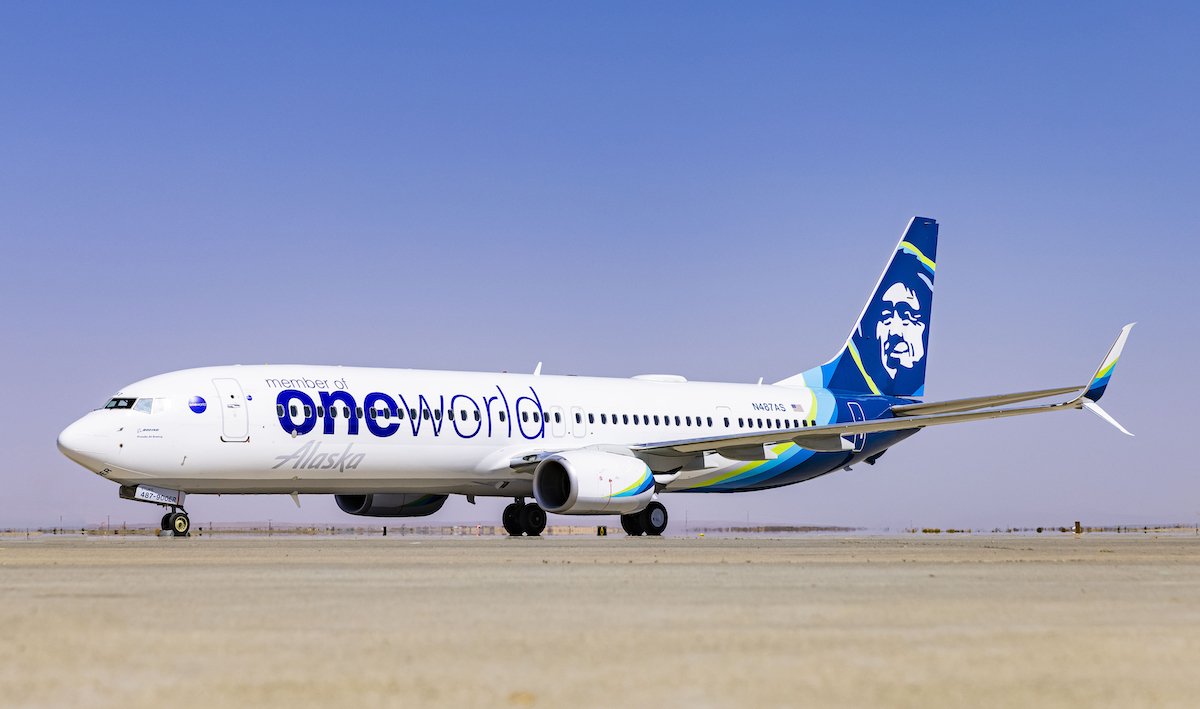 Alaska Airlines has just joined the oneworld alliance
This is because American and Alaska are planning close cooperation, probably the closest cooperation we're seeing between any two US airlines. The airlines are going to do everything they can to create metal neutrality, which is to say that they want to encourage American flyers to fly Alaska when it's convenience, and vice versa. This is especially important as American builds up a major international hub in Seattle.
It's pretty clear to me that we're going to see significant alignment of loyalty program perks between the two airlines. For example, Alaska Airlines is introducing a new 100,000-mile elite tier, which is clearly intended to create an Executive Platinum equivalent at Alaska Airlines.
For the time being the two airlines are only offering reciprocal upgrades for top-tier flyers, but there are plans for this to be expanded to more elite tiers over time.
In order for American and Alaska to offer a truly valuable reciprocal upgrade program, realistically American will have to introduce unlimited complimentary domestic upgrades for all elite members:
I don't see a world in which Alaska Mileage Plan will adopt American AAdvantage's 500-mile upgrade sticker program, especially since Delta SkyMiles and United MileagePlus offer unlimited complimentary upgrades at all tiers
Even the execution of reciprocal upgrades so far is strange, as Alaska MVP Gold 75K members get free companion upgrades on American, while American AAdvantage Platinum Pro members have to use 500-mile upgrade stickers for companions
This will only get more confusing as upgrades are rolled out to more tiers, given the vastly different approaches that American and Alaska take to upgrades
My prediction is that American will simplify its upgrade program, and offer all elite members complimentary upgrades. Yes, that will lead to some revenue loss for American as the airline would no longer get revenue from selling 500-mile stickers, but I also can't imagine the revenue was that significant, given that it's not terribly common for lower tier elite members to clear upgrades.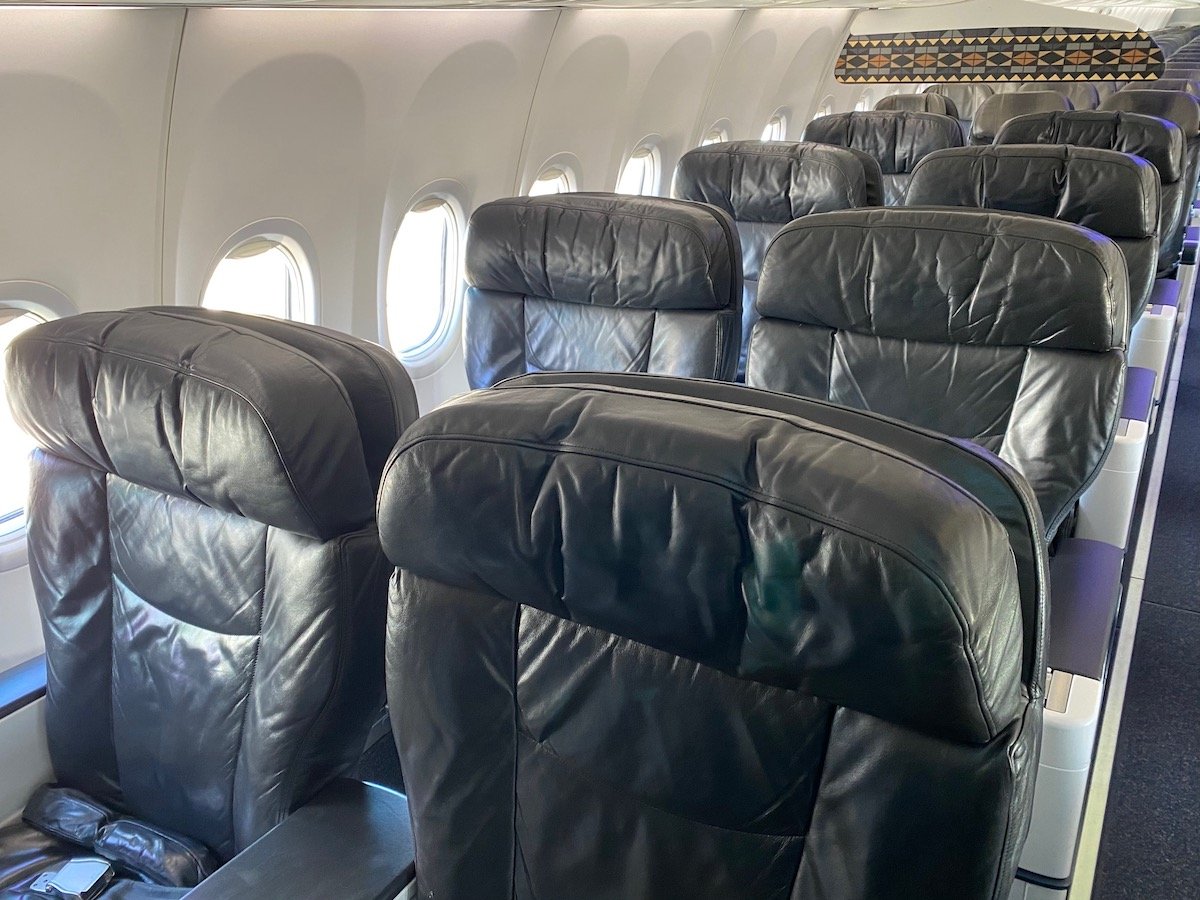 Alaska and American will need to align upgrade policies
Are there any downsides to upgrade changes?
I think a new upgrade program would be much easier to understand and logical given the Alaska Airlines partnership, though it wouldn't necessarily be good news for everyone:
AAdvantage Gold members would have an even tougher time clearing upgrades, since currently AAdvantage Platinum members don't always request upgrades, since they have a limited number of 500-mile upgrade stickers
It's anyone's guess what happens with companion upgrades, as we could see the airline introduce unlimited complimentary companion upgrades, and that could be a mixed bag, since it means companions could more consistently be upgraded ahead of other elite members
It's possible American will carve out some exceptions for domestic upgrades; for example, maybe American would follow United's lead and not offer complimentary upgrades on premium transcontinental routes
I could see American trying to make up for the loss of revenue from selling 500-mile upgrade stickers by outright trying to sell upgrades to non-elite members at a reasonable cost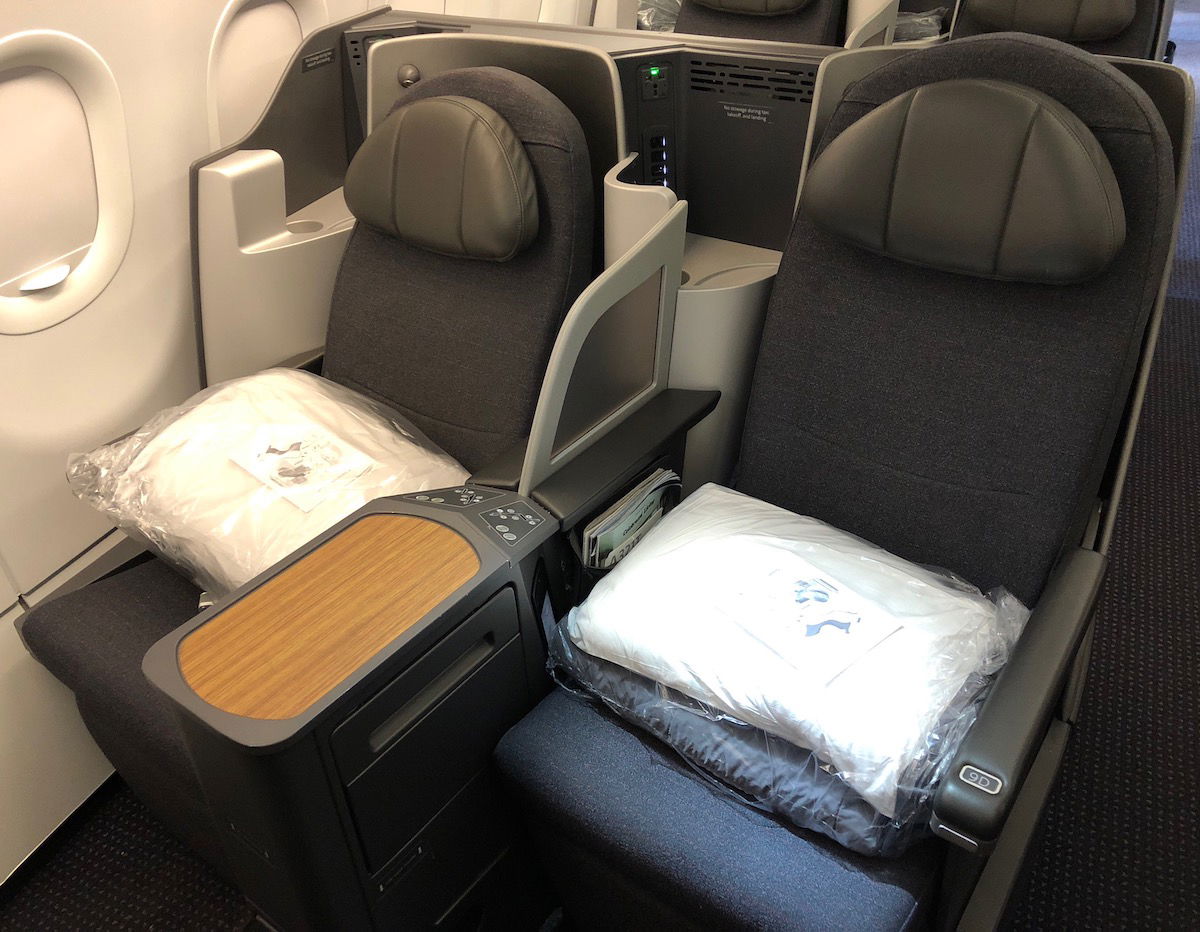 Could American change its upgrade policy on premium transcon flights?
Bottom line
I predict that at some point in the not-too-distant future, American AAdvantage will significantly change its approach to elite upgrades. Let me again emphasize that I have no inside knowledge here, but rather this just makes sense to me.
American's current approach to upgrades just won't work if the carrier plans to roll out reciprocal upgrades with Alaska in a meaningful and beneficial way. While there will be some revenue loss for AAdvantage, the reality is that American sees a lot of upside with its Alaska partnership, and frequent flyers need to be onboard with the partnership for it to work.
This wouldn't necessarily be all good news, though. While unlimited complimentary upgrades sounds exciting, we're competing for a finite number of seats, so there will always be winners and losers.
What's your take — will we see American AAdvantage adjust its approach to elite upgrades? And if American doesn't change its upgrade program, how do you see Alaska and American expanding reciprocal upgrades?