A few days ago I wrote a post about what kind of award changes will be allowed through American AAdvantage after the award chart devaluation, which will happen on March 22, 2016.
That's the "book by" date, meaning you can redeem AAdvantage miles for travel on subsequent dates at the old award rates, as long as they're ticketed by March 22, 2016. Keep in mind the following two restrictions, though:
American AAdvantage makes award seats available 331 days out regardless of whether you're looking to fly American or a partner airline (meaning if you ticket an award on March 21, 2016, you'll be able to book travel through February 15, 2017)
All tickets are valid for a year from the date of issue (meaning if you ticket an award on March 21, 2016, all travel has to be completed by March 21, 2017)
As I explained in that post, my understanding regarding changing these tickets after the devaluation was as follows:
Post-devaluation you can change an award and maintain the price if the award doesn't require reissue. That means if you're traveling between the same origin and destination in the same class of service and the same general set of airlines (either American, oneworld partners, or non-oneworld partners), you'll be able to make a change after the devaluation and preserve the price.
I received several comments and emails from people indicating that they had received conflicting information, specifically that any changes at all would trigger a reprice, even if just changing the date or time of a flight.
Some readers requested I follow up with American to confirm the exact policy. Here's what I've been told through official sources (bolding mine):
We have advised our agents that voluntary changes to date/time only will be permitted without forcing new higher/lower award levels, and we'll have more information once the new award levels are applicable. This means the origin and destination need to remain the same.
So if you do lock in awards before March 22, 2016, with the intent of changing them later, you'll want to lock in exactly the route you want. Technically it seems only date or time changes will be permitted without a reprice, though in practice I wouldn't be surprised if they allow routing changes as well, as long as the carriers remain the same. I wouldn't count on that last part for sure, though.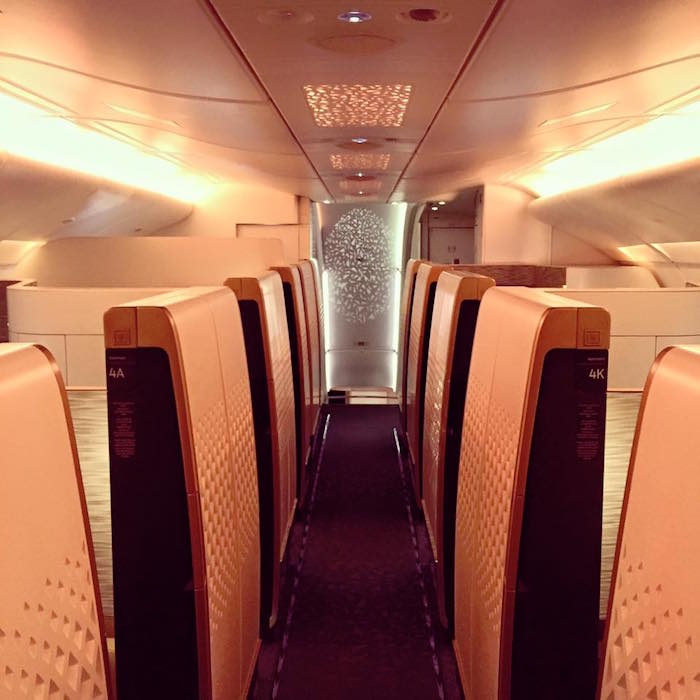 Lock in Etihad A380 first class awards before March 22, 2016!
Bottom line
It's good to officially have this confirmed. If you're speculatively locking in pre-devaluation awards, I'd recommend doing so on some of the routes with more frequent service to maximize your odds of finding award space at a later date, like Los Angeles to Hong Kong, New York to Abu Dhabi, etc. These give you the best shot of later making changes without the award being repriced.
In practice I wouldn't be surprised if routings and airlines can be changed as well (if you're switching from one oneworld airline to another, for example), though that's not the official policy. Date and time changes are a sure bet, though, as long as the origin and destination remain the same.