Nowadays the best way to redeem miles for Cathay Pacific first & business class is through the Alaska Mileage Plan program.
For years American AAdvantage was my "go to" program for Cathay Pacific awards, but after their recent devaluation, first class awards are prohibitively expensive (a first class award between the US and Asia increased in cost from 67,500 to 110,000 miles). Relatively speaking business class awards on Cathay Pacific are still a good value, as the cost "only" increased from 55,000 miles to 70,000 miles.
Meanwhile Alaska Mileage Plan still has very attractive redemption rates on Cathay Pacific. Specifically, Mileage Plan charges the following number of miles for one-way first class travel on Cathay Pacific (perhaps best of all, they allow a free stopover on these awards, even when booking one-way):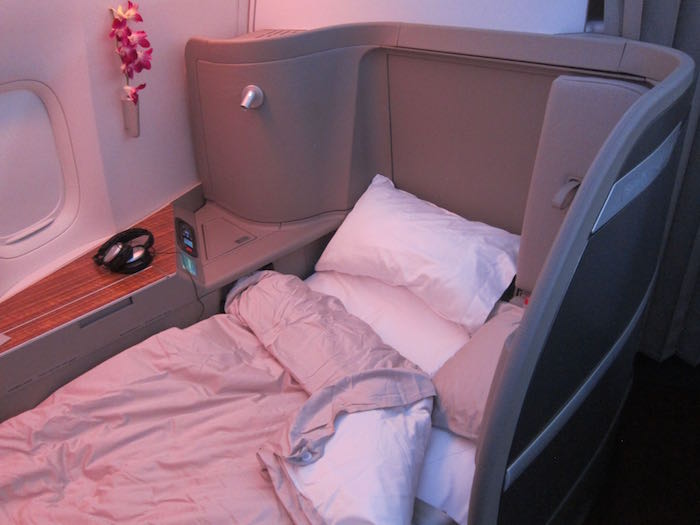 Cathay Pacific first class bed
That's a great value, especially when you consider that Alaska frequently sells miles at a discount, and you can transfer points from Starwood Preferred Guest to Alaska.
How do you accurately search Cathay Pacific award space?
Generally people use the British Airways and Japan Airlines websites to search Cathay Pacific award availability. The British Airways website is more user friendly, while the Japan Airlines website is more accurate.
For a long time there have been inconsistencies with Cathay Pacific award availability that go beyond Alaska's ability to book those seats:
Sometimes Cathay Pacific award space showing on British Airways' website is phantom, meaning it's not bookable through any program
Sometimes there's a delay in different airlines getting access to award availability, so while there might be space through one partner, another partner may only get access to that space some amount of time later, when their system refreshes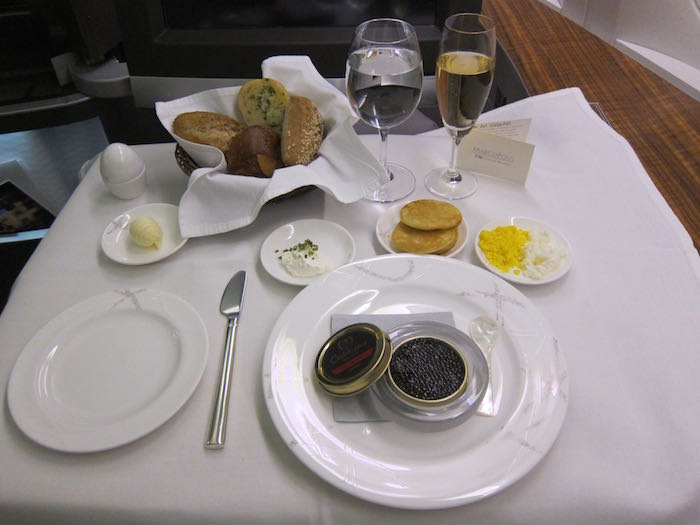 Cathay Pacific first class meal service
Why can't Alaska see all Cathay Pacific award space?
I've been getting a lot of questions lately from people trying to redeem Alaska miles for travel on Cathay Pacific, but having trouble booking space. While there have long been discrepancies with Cathay Pacific award availability (or for that matter, between airlines in general), there does seem to be an actual availability issue between Alaska and Cathay Pacific.
The problem is that the discrepancy isn't consistent, and that there's no way for Mileage Plan member to verify Cathay Pacific award availability online, so it can make the booking process a bit complicated.
What are we seeing, big picture?
In many cases, Alaska has access to one fewer Cathay Pacific first class award seat than other airlines do
Sometimes Alaska can't see Cathay Pacific availability on a particular flight at all, while other airlines can
I'm not necessarily calling foul play on this, as I think it might be a legitimate technology issue. Alaska is well known for having really bad technology, so I suspect that's part of it. I could be wrong, but I'm giving them the benefit of the doubt here.

Cathay Pacific 777
Are there any ways to get around the availability issue?
In theory if an agent tries to manually request the space it should come back as confirmed (and match what other airlines have access to), but it seems like most agents have been told they aren't supposed to do this. It's still worth trying, though.
I'd also note that sometimes Mileage Plan agents just aren't looking at award availability correctly. So if you think there should be space but they claim there isn't, I'd always recommend calling at least twice to make sure they're looking correctly.
Lastly, if you're booking a multi-segment itinerary, give the agents the flights segment by segment, as sometimes the space doesn't show up if they search all the way through.
In other words, if you're going from New York to Bangkok via Hong Kong, first ask them about availability between New York and Hong Kong, and then once they find that, ask them about availability between Hong Kong and Bangkok.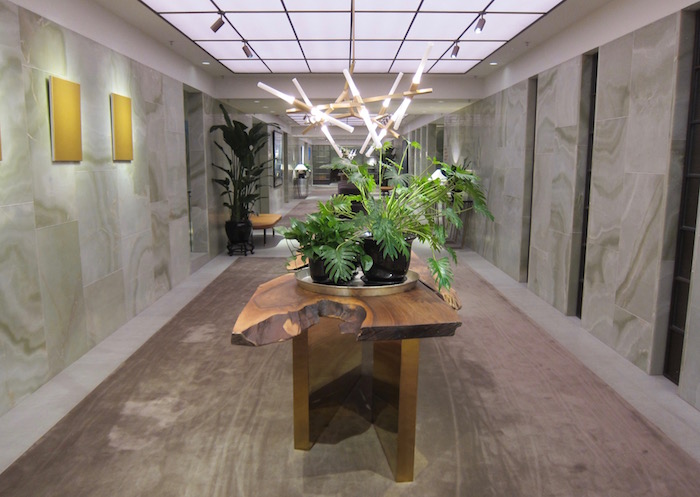 Cathay Pacific's first class lounge in Hong Kong
Bottom line
If you're having issue booking Cathay Pacific awards with Alaska miles, you're not alone. While there seem to be some discrepancies in availability, there's no consistency to them. I'm going to give Alaska the benefit of the doubt and assume it's a system issue rather than something intentional.
But it is something to be aware of. Like I said, it's still very possible to book Cathay Pacific first & business class awards with Alaska miles, it's just that availability doesn't always match what you otherwise see online.
What has been your experience with redeeming Alaska miles on Cathay Pacific?