The Indian government set a deadline of June for Air India to be privatized. The airline is losing hundreds of millions of dollars per year, and there are no signs of that changing. After a lot of threats, the government has decided to extend the deadline, and won't in fact require the airline to be privatized this month (because clearly that's not going to happen). Instead they're going to try and improve the performance of the airline and then disinvest in it. Easier said than done, eh?
So I guess as their first step towards trying to improve Air India, the airline is apparently about to announce a new business class product and new uniforms. As noted by Live from a Lounge, Air India will be unveiling revamped first and business class products this Friday, June 22, 2018. The Minister of State for Civil Aviation has announced that this new business class would be called "Maharaja Business Class," though the changes go beyond that.
Per the story:
Airline officials said the latest makeover exercise would involve overhauling of a section of the first class and business class with an upgraded ambience, upholstery and other new features. The night kits would also come with a new look, they added.

Besides, variety cuisines and new uniforms for crew would be introduced, they said.

According to the officials, the cabin crew of Boeing aircraft flying on the overseas routes would be sporting new uniform with a subtle western touch.
So it's not entirely clear how substantial these changes would be. At first I assumed they'd be installing new seats altogether (which are much needed on the 777, but not as needed on the 787), but it sounds like the changes may be more cosmetic than that based on them saying that they're upgrading the "ambience, upholstery and other new features."
It's also somewhat confusing that they suggest that they're "overhauling a section of the first class and business class" cabins. Will Air India have first class, Maharaja first class, business class, and Maharaja business class? That sounds sorta fun…
Air India says that they hope this will help their business class yields and improve market share (they currently have 17% international market share in India), and that they want to make the airline more "customer-focused with enviable service." They have a long way to go, to put it mildly.
So I commend the airline for trying to make improvements, though we'll see in a couple of days how much substance there is behind them.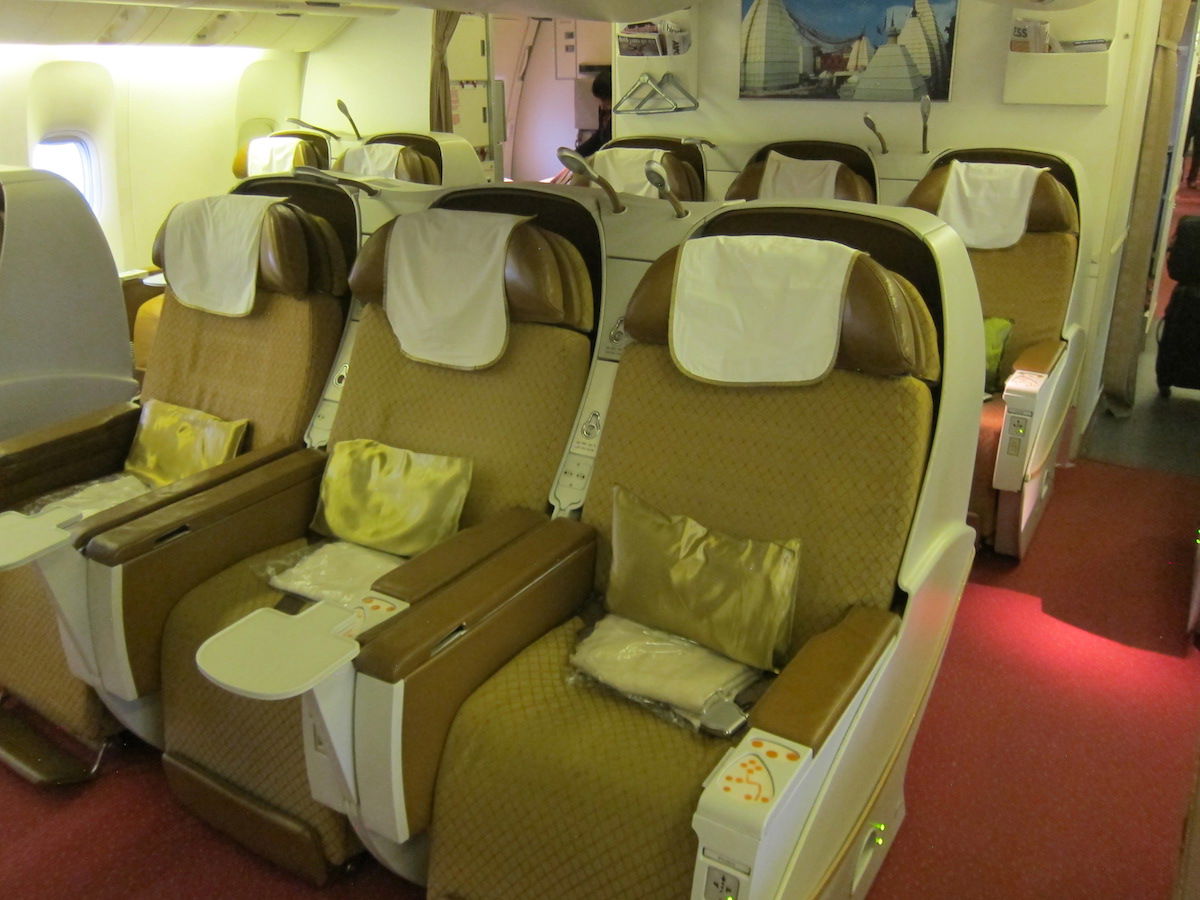 Air India's 777 business class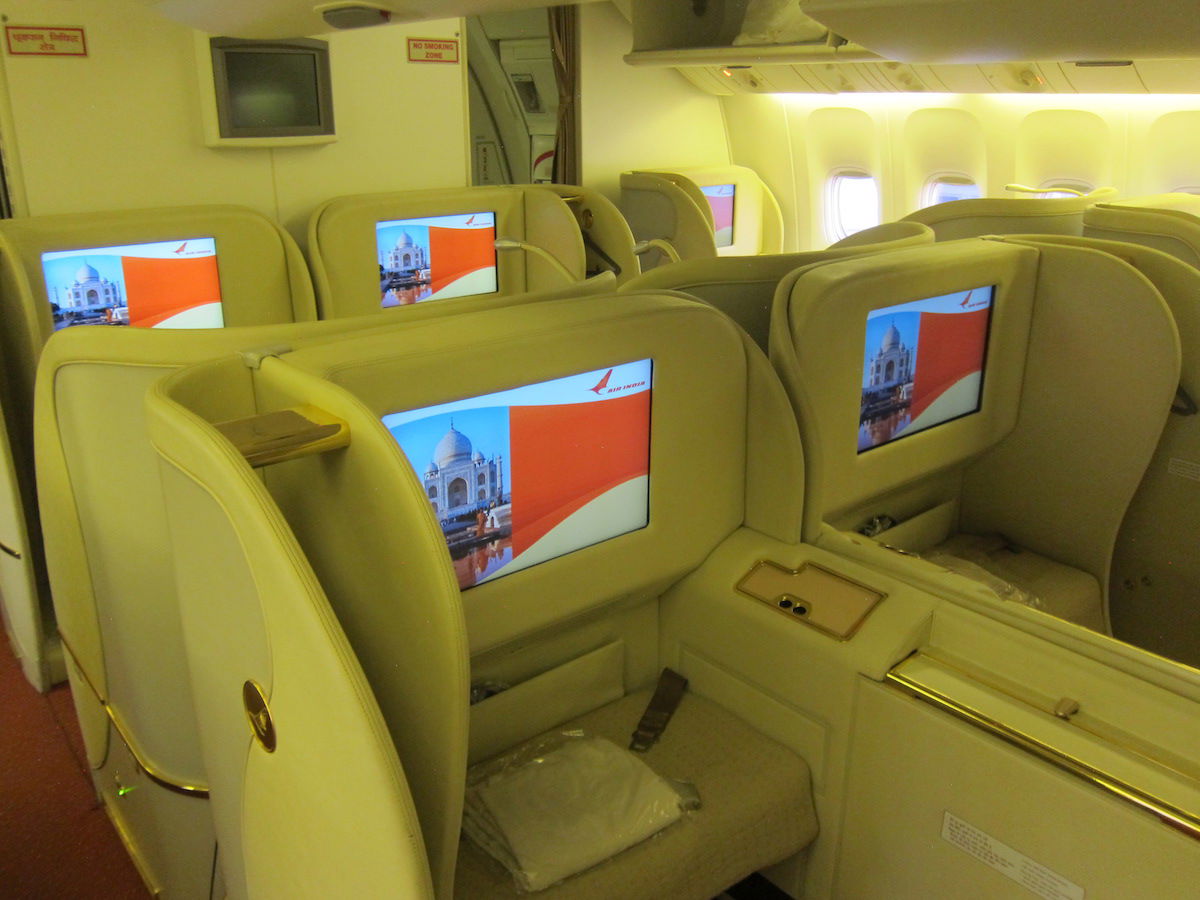 Air India's 777 first class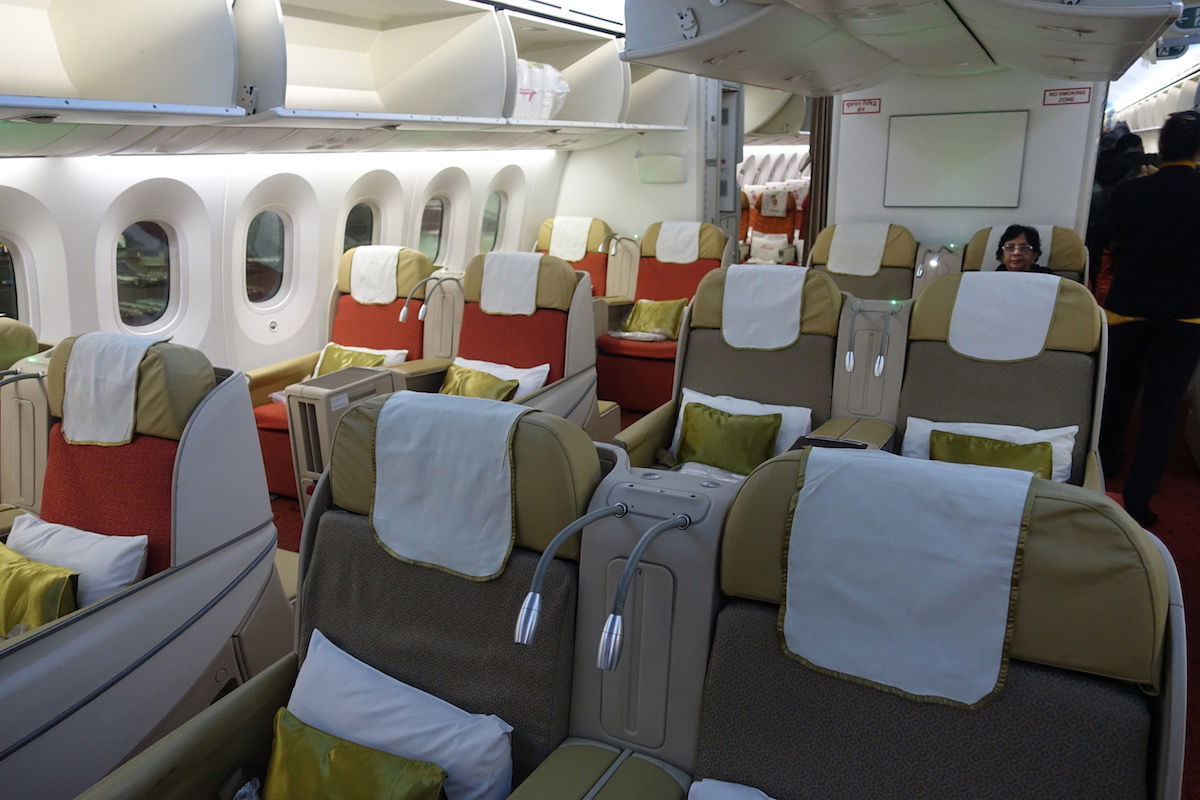 Air India's 787 business class
I can't wait to see how Mr. Brown will feel about these changes to his beloved business class.
How significant do you think Air India's premium cabin revamp will be?