As a general rule of thumb, I'm a firm believer that airline miles should be redeemed for air travel, and hotel points should be redeemed for hotel stays (or in the case of Starpoints, converting them into airline miles can also represent a great value).
But even though Starpoints are arguably the single most valuable points currency out there, there's another great use of them — SPG Moments.
I've written in the past about SPG Moments, whereby you can redeem Starpoints for tickets at sold out events including concerts, sporting events, cultural activities, etc.
As I've explained before, this really isn't a gimmick. SPG Moments not only represents a great value in many cases compared to what you'd pay for a similar experience in cash, but in many cases it can get you VIP access to otherwise sold out events. This is because SPG sponsors many events, and also has "suites" at many arenas/stadiums, which gives you almost unparalleled access to things.
Earlier in the year I was quite excited about the ability to redeem Starpoints for a Taylor Swift concert, though perhaps I'm in the minority with that sentiment. Reader Mike shared his experience with an SPG Moments event at the O2 Arena in London, whereby he was in the SPG Suite for a Paul McCartney Concert.
Anyway, SPG is a sponsor of the US Open, and they've just added a bunch of 2015 US Open SPG Moments opportunities.
There are several dozen packages available. Some of the packages can outright be purchased with Starpoints, while others have a bidding system, whereby the highest bidder wins. Each SPG member can redeem for up to two SPG Moments events from the US Open experiences — one fixed price event and one bidding event.
Here are some of the types of packages available:
For example, for as few as 25,000 Starpoints (75,000 Marriott Rewards points) you can get two tickets to the SPG Luxury Suite at Arthur Ashe Stadium, which includes complimentary food and beverages.

Check out the full listings of SPG Moments to see all the awesome US Open packages available. Keep in mind that while some packages require bidding, some can be purchased with Starpoints outright. These packages are very limited, so if you'd like to outright buy a package with Starpoints you'll want to do so sooner rather than later.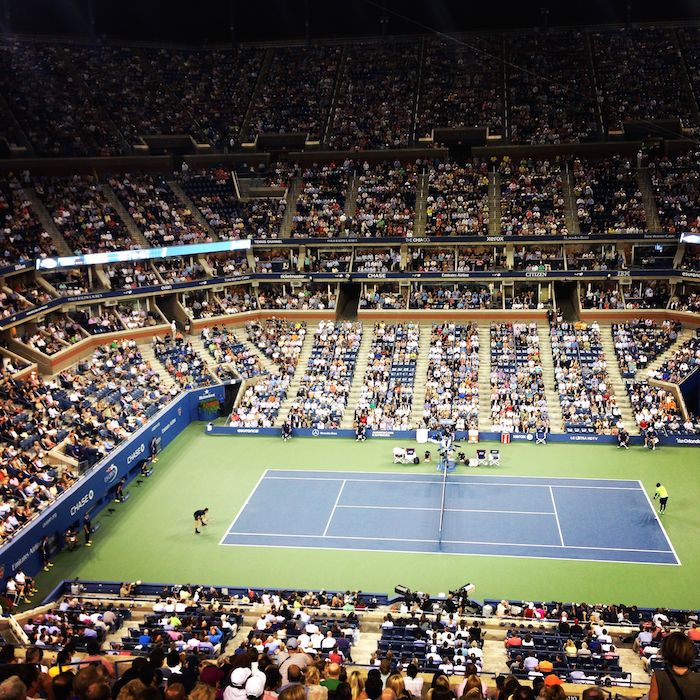 Bottom line
The concept of SPG Moments really is such a fantastic idea. It's not for everyone, but it is really cool that there's a use of Starpoints which is a great value, a memorable experience, and doesn't necessarily involve travel. While I know that for many the reason for earning points is the ability to travel, there are plenty of 300+ night per year road warriors out there, and the last thing they want to do is spend yet another night in a hotel. SPG Moments is a great alternative.
Do you plan on redeeming Starpoints for a US Open SPG Moments experience?