In the interest of full disclosure, One Mile at a Time earns a referral bonus for purchases made through some of the below links. These are products and services we use ourselves, and are the best offers we know of. Check out our Advertising Policy for further details. Thanks for your support!
While the focus at OMAAT will always be on hotels where you can earn and use points, there are times when chain hotels aren't available, or alternative accommodations make more sense. Airbnb can bridge that gap nicely — we had great stays in London and Thailand last year, and I'll be using Airbnb during my New Years trip to Jordan.
If you have any upcoming Airbnb stays, here's a great opportunity to save 20% on your trip.
Gift Card Mall is offering a discount on several eGift cards, including 20% off Airbnb. The discount is automatically reflected at checkout, so it's pretty straightforward.
Buying discounted Airbnb gift cards
Just go the promotions page for Gift Card Mall, then choose Airbnb from the list of available eGift cards: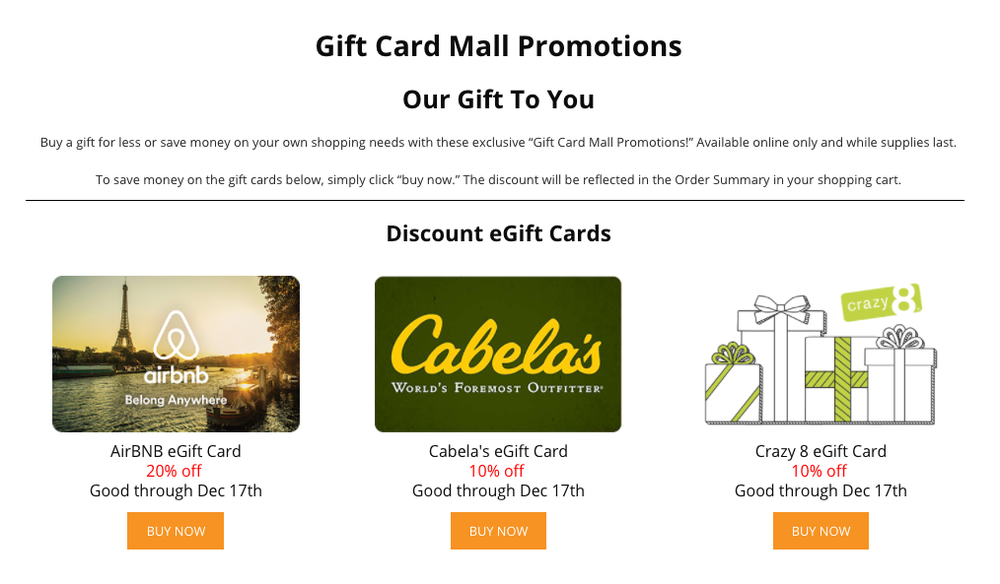 Choose the denomination of your gift card, up to $500:
The 20% discount is automatically reflected at checkout:
The gift card and PIN will be emailed directly to your recipient.
Redeeming airbnb gift cards
To redeem your gift card, login to your Airbnb account, then choose "Gift Cards" from the drop-down menu under your profile picture:
From there click "Redeem a gift card" and enter the number that was emailed to you.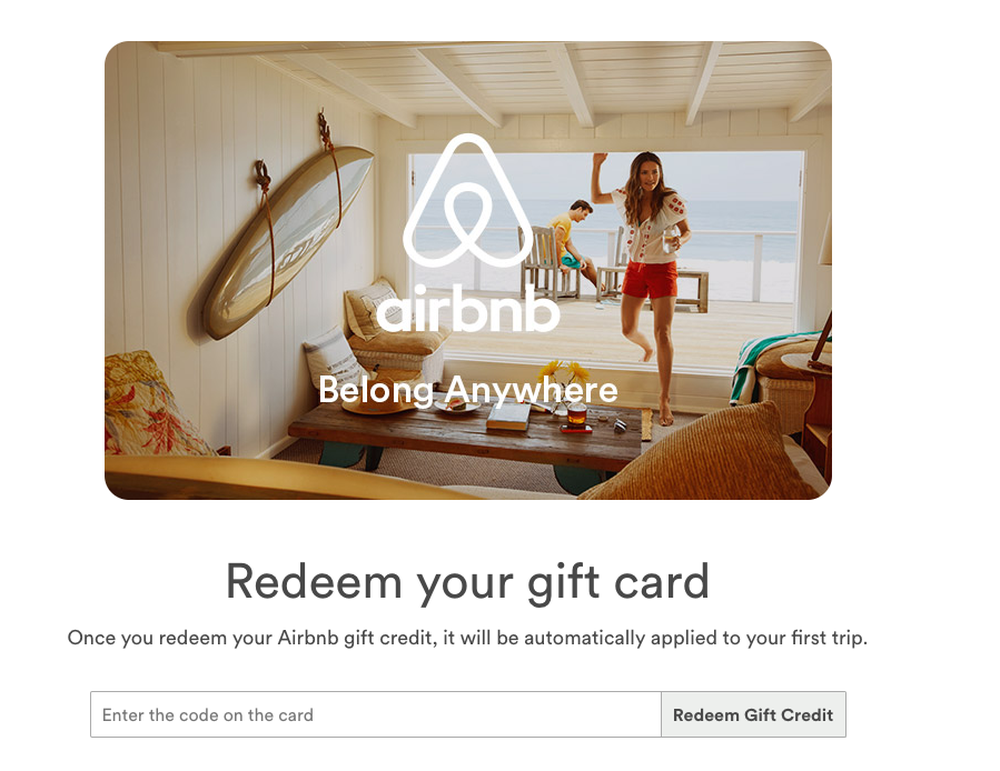 Be aware
Dr. of Credit mentions that Gift Card Mall has canceled orders for no reason in the past.
If this is a deal that appeals to you, I would place your order sooner rather than later. Once you have the eGift card number it shouldn't matter when you redeem it, but if you're nervous about these things you can of course apply it to your account right away.
Bottom line
Getting 20% off is almost always a no-brainer, and while supplies are limited there aren't any other major caveats. I was able to check out and immediately apply the gift card to my airbnb account, and it was all pretty straightforward.
If you don't already have an account with Airbnb, you can receive a $20 credit when you sign up as a new user. We receive a credit as well, which we of course appreciate. Feel free to share your links if you're a current user!
Anyone have any fun trips planned with Airbnb?
(Hat tip to Dr. of Credit)